Mandela Lauded at National Cathedral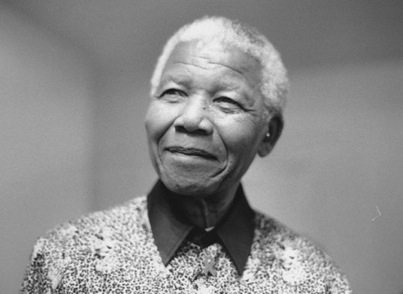 Those touched and influenced by Rolihlahla Dalibhunga Mandela but unable to travel to South Africa for his state funeral had the opportunity to say goodbye here in Washington, D.C.
On Dec. 11, the day after more than 100 heads of state and governments bade farewell to Africa's favored son in Soweta, South Africa, several hundred people gathered at the National Cathedral in Northwest. Mourners included Vice President Joe Biden; Secretary of State John Kerry and his wife Teresa; D.C. Mayor Vincent C. Gray; Obama administration officials; ambassadors and members of the diplomatic corps; representatives of civil society and the faith community, local elected officials; activists; and others.
The more than three-hour service was not a somber but a festive and celebratory affair, with music, speeches and remembrances of Mandela, who died on Dec. 5 at age 95. Peter Yarrow and Paul Stookey, of Peter, Paul and Mary fame, and Yarrow's daughter Bethany, performed, as did Sweet Honey in the Rock. And acclaimed opera singer and soprano Jessye Norman made a surprise appearance to sing "Amazing Grace," her rich voice soaring to the rafters.
Everywhere, South Africans could be recognized by unique and vibrant hues of their clothing, the colors of the national flag and the isiqholos, the distinctive hats worn by Zulu women.
The National Cathedral's Bourdon Bell tolled, echoed by calls to prayer in word and song, while spiritual leaders from the Jewish, Muslim, and Christian traditions in marking Mandela's life intoned their desire for his peaceful transition.
Commemorations were commonplace globally, where those who loved Mandela lifted up the name of the man who became the embodiment of the anti-apartheid struggle in South Africa and who spent 27 years behind bars for his deeply held desire for freedom and justice for all South Africans.
On his release from prison, Mandela was instrumental in pulling his country back from the edge of the abyss and fostered peace and reconciliation, but he was also a rebel and a revolutionary, speakers said.
Guests such as actress Alfre Woodard, the Rev. Dr. Allan Boesak, Ambassador Andrew Young, TransAfrica's Nicole Lee and South African Ambassador Ebrahim Rasool, while celebrating Mandela, cautioned that the work he began is far from complete.
"He stands as the embodiment of promise and his legacy calls on all of us, young and old, out of complacency into urgent action," said Lee, 37, in a message geared to young people. "Because while apartheid in South Africa was defeated, Nelson Mandela recognized that we face a rising global apartheid, where so many of our brothers and sisters live perilous lives despite a world of wealth and accesses. Madiba didn't stop with South Africa. He did not play it safe. He recognized that the destiny of all people no matter where they're found, or what they possess, is inextricably intertwined."
"Simply put, if we want to fulfill Madiba's legacy, it is not just enough to come to a memorial, nor is it enough to like Mandela on Facebook. A torch so significant must be picked up deliberately and with both hands. We must summon (the) courage to take on the most powerful forces on the planet, and fighting tenaciously for the victims of global apartheid, whether it's in Soweto, Port au Prince, in the barrios of East LA or in the blighted neighborhoods of Detroit. Sisters and brothers this is how we honor and fulfill Madiba's legacy."