Mandela Lauded at National Cathedral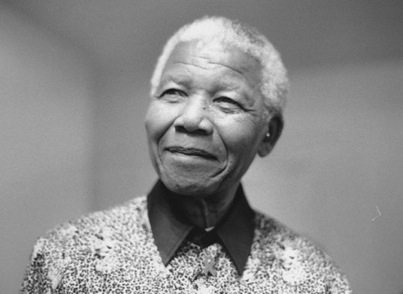 Biden, 71, spoke of Mandela's lasting effect on him and experiencing apartheid first-hand.
"We mourn the loss of a truly, truly impressive man, the most impressive man I've ever met," he said. "I heard his name as a student as we were preoccupied with Civil Rights and he fought against the repugnant system that subjugated blacks and Indians, relegated them to less than second-class citizenship."
"As a 29-year-old senator, I learned how physically, politically and economically strangling apartheid was."
Biden recalled visiting South Africa during apartheid's height as part of a Congressional delegation where he was the only white in the group.
"It was an epiphany for me," he said.
The vice president said he was accompanied off the plane by three burly soldiers and led down a red carpet that split off, one side for whites and the other for blacks.
"I was ushered off to the right and a few minutes later, I realized no one was behind me. All the African Americans were on the other side … the arrogance of the government telling the delegation of the United States we had to separate ourselves based on color …"
The delegation refused to be separated and all exited from the same door, he recalled.
Later, Young apologized for being the contrarian and for throwing water on the upbeat nature of the proceedings.
"There's nothing to celebrate … nothing yet to celebrate. We've only just begun the struggle," he said, particularly because they're so many people still in need of clothes, food and shelter.
Rasool concurred, saying no one should be seduced into believing that the struggles for justice and equality are at an end.
"The long walk to freedom is not over," he said. "More hills are waiting to be climbed. Madiba is not here to light the path with his courage and sacrifice. Each one of us who has been touched by him, inspired by him and moved by him must continue the long walk."
"We must confront every psychological, institutional, and physical hill until we have won a world that is more equal, where women are respected, where the stranger is not 'otherized' and where our youth and children can dream again …"