DCPS' Henderson Not Interested in NYC Post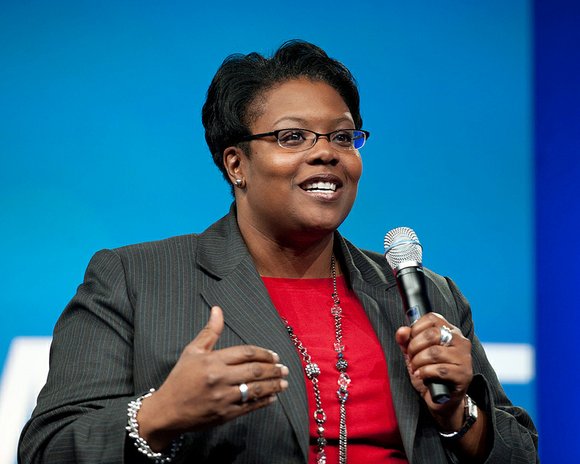 D.C. Public Schools Chancellor Kaya Henderson has officially quashed rumors of her leaving to take a similar post in New York City under Mayor-elect Bill de Blasio.
Henderson, 43, a New York native whose name surfaced in recent news reports as a possible candidate for the job under de Blasio, said pointedly that she's not interested.
"I will not take the job. I love New York City — it's where my career in education began 20 years ago — but nothing can compare to the opportunities and responsibilities that we have here in Washington, D.C.," Henderson wrote in a letter to DCPS staff members on Friday.
Henderson said she has spoken by phone in the past week to de Blasio and that she was flattered that he'd consider her accomplishments as head of the District's 44,000-student system, but there's no chance of her departure.
"We have helped take our students so far in the past few years," she said. "I can't possibly leave before I see how much further they can go."
The DCPS system, which has undergone rigorous restructuring in the past three years, reported significant improvement in several areas since she assumed the helm, including teacher performance and test scores.