P.G. County to Host Crime Prevention Forum for Businesses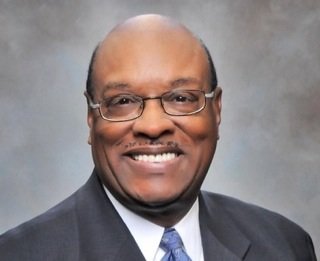 Prince George's County business owners looking to ensure safe working environments in their establishments will get a chance to learn about best practices and other tips during a crime prevention and emergency response forum on Wednesday.
Councilman Obie Patterson (D-Dist. 8) of Fort Washington will host the event with Prince George's County State's Attorney Angela Alsobrooks at the Clarion Hotel in Oxon Hill from 5 p.m. to 7 p.m. County officials from various public safety departments will be on hand to discuss commercial crime within Oxon Hill's business district, as well as prevention tips.
"Members of the business community want to provide the safest working environment for their employees while safeguarding their businesses against crime," Patterson said. "This forum will provide business owners with viable crime prevention strategies and updates on ways the county is working to address public safety within the business community. I encourage all stakeholders to join us for what promises to be an informative community meeting."
The forum will feature presentations from the county Assistant State's Attorney Rashid Mahdi and Sgt. Alfred Moss, a supervisor with the county police. Topics of discussion will include community prosecution assistance; security training; the county's Community Emergency Response Team (CERT) and Continuity of Operations Plan (COOP); 911 call support; and individualized safety plans.
For more Prince George's County/Maryland news, follow @JoshuaGarnerDC on Twitter.