Bipartisan Budget Bill Clears Senate Filibuster Attempt
WI Web Staff | 12/17/2013, 11:20 a.m.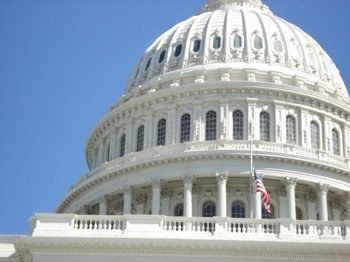 The bipartisan budget deal passed last week by the U.S. House cleared a key procedural vote in the Senate on Tuesday, a sign of the deal's impending approval by the full Congress and the decreasing odds of another federal government shutdown next month.
The 67-33 vote saw 12 Republican senators side with Democrats to thwart a GOP filibuster attempt.
A final vote for the budget, which sailed through the House last week, will likely happen no later than Wednesday and requires only 51 members of the 100-member chamber to pass.
Upon the final approval, the bill will be sent to President Obama, who has indicated his intent to sign it into law.
Under the two-year, $1.012 trillion deal, which was chiefly crafted by Republican Rep. Paul Ryan of Wisconsin and Democrat Sen. Patty Murray of Washington, lawmakers will increase spending in 2014 and 2015 on the promise of higher fees and future budget cuts.
The compromise rankled some Republicans who thought too much was ceded in the deal, particularly the reversal of many sequester cuts.