P.G. County Exec Baker to Sign Minimum Wage Bill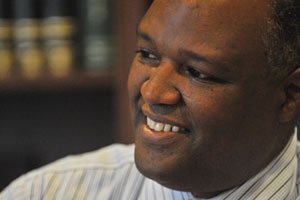 Higher earnings for workers in Prince George's County will become a reality Tuesday as County Executive Rushern L. Baker III (D) approves a bill to increase the minimum wage.
Last month, the County Council unanimously approved legislation that would raise the minimum wage from $7.25 to $11.50 by 2017. The bill made its way to Baker, 55, who will sign it into law Tuesday during a ceremony at the county administration building in Upper Marlboro.
The legislation is part of the county's concerted effort with Montgomery County and D.C. to phase in gradual hikes to the current minimum wage rate by more than a dollar a year over the next four years.
Baker applauded the efforts of the Council and its cooperation with officials in Montgomery County and the District.
"With our state and country's economy moving into a modest upswing, it is absolutely essential that we increase the minimum wage rate for the countless men and women who work earnestly to provide for themselves and their families," he said.
For more Prince George's County/Maryland news, follow @JoshuaGarnerDC on Twitter.