ALFORD: Notes From the DR
Harry C. Alford | 12/18/2013, noon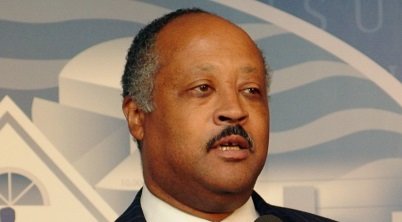 Our members in Surinam, South America were present and gave an impressive proposal. They have ownership of 21,000 square acres of land that is farmable and possesses gold and other minerals. They have the land and we have the expertise. They propose a formal partnership. Our office has made two trips to the nation already. We will begin implementation of a strategic plan beginning in May, 2014.
Our 22nd Annual Conference for the National Black Chamber of Commerce will be held in downtown Chicago during the week of July 10 – 14, 2014. That will give us an opportunity to report on the progress of the above and to further gather more resources in our worldwide endeavors. We expect this to be our largest event ever. Stay tuned for details.
The remainder of 2014 will involve two other major venues. We have established a "beach head" in Senegal. A formal Trade Mission will be planned for this nation shortly. It will have a focus on the Fashion Industry but not exclusive from general trade and infrastructure. The other venue will be Havana, Cuba. Yes, we are going back at last. Currently, we are screening licensed travel agents and will decide on an exact date within the next 30 days. Cuba is allowing small business activity and land ownership now and that makes the timing just great. All national business organizations, including us, want the doors to Cuba to open wide. The timing is right and capitalism is going to win in the end.
As you can see, our 2014 is going to be our most productive year ever. To God be the glory!
Harry C. Alford is the co-founder, president and CEO of the National Black Chamber of Commerce. Website: www.nationalbcc.org. Email: halford@nationalbcc.org.