Concerned Residents Decry Gentrification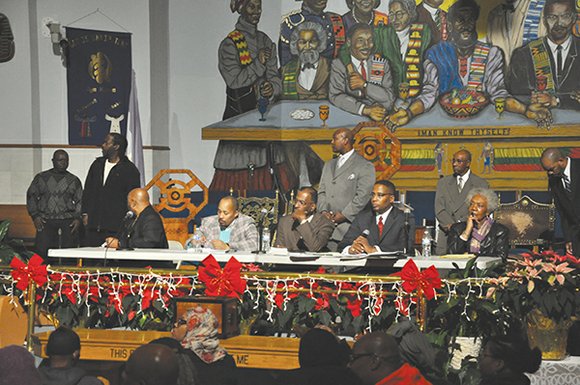 "If indeed and in fact this is what gentrification is about, then this is apartheid. The media supposedly acts as if apartheid has ended but the dynamics of gentrification as 'apartness' is alive, well and stomping forward."
Welsing, 78, a child psychologist and author of the Isis Papers, recounted her encounter with gentrification.
"I'm a black female homeowner living in my home for 40 years and for three years, my house has been bombarded with noise from the playground (of the school next door). There is no peace. Strangely, no one in power has been able to do anything but they are taken care of. My problem is a microcosm. "Why should black people be experiencing this in 2013?"

Other speakers said the encroachment of gentrification is reflected in school closings, the inability of qualified black contractors to win bids despite $450 million set aside for minority contractors, and the protracted crisis in public housing.
Residents acknowledged the ongoing tension and conflict that bubbles just below the surface in so many interactions, but they refused to be cowed or pushed out.
"If not, what are black people going to have," Welsing asked. "We must be recognized, respected and our issues prioritized and resolved without delay as quickly as dog parks are built. People who do not respect themselves will not be respected."