CURRY: Mandela Opponents Trying to Re-Write History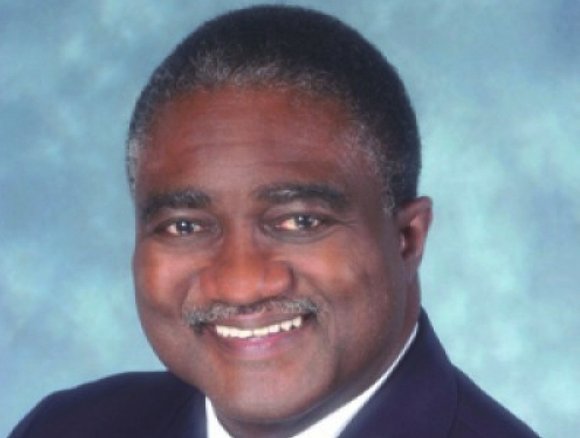 Many conservatives who actively opposed Nelson Mandela's protracted struggle to establish democracy in White minority-ruled South Africa are trying to rationalize their past criticism by either ignoring their earlier public statements or trying to place the struggle for a democratic society in South Africa in a Cold War context.
Leading the way, not surprisingly, is radio commentator Rush Limbaugh.
In a 1972 broadcast, Limbaugh said, "When Nelson Mandela or one of these terrorists sees America, they ask, 'How did they do this in less than 230 years? We've been around here for centuries, and we still can barely muster working toilets.' It is this that the terrorists see, folks ? and it makes them envious."
That same year, he accused Mandela of having a "Black and White" world view and viewed Americans as "a bunch of White racists who hate people of color."
In an article, titled, "Limbaugh Whitewashes His Past Attacks on Mandela To Claim He's Conservative," Media Matters observed that Limbaugh is trying to recast Mandela as a Black conservative.
The watchdog ground stated, "On the December 6 edition of his radio show, host Limbaugh argued that Mandela 'had more in common with Clarence Thomas than he does with Barack Obama,' claiming that he was more like American conservatives because he 'insisted on compliance with his country's constitution,' whereas liberals, Limbaugh asserted, only care about 'skin color and oppression' and view the U.S. constitution as an obstacle."
Conservatives can't run away from their record.
Former Vice President Dick Chaney can't run away from the fact that as a Congressman, he voted against a bill that would have imposed sanctions on South Africa until it met five conditions, including the release of Nelson Mandela.
Right-ringers who try to elevate Ronald Reagan to sainthood can't run away from the fact that he vetoed a bill that would have imposed sanctions on the minority-ruled country. His veto, the only one of his administration, was overridden by Congress. Reagan had Mandela placed on the U.S. international terrorist list, where he remained until 2008. In addition, the U.S. vetoed a U.N. Security Council resolution that would have imposed sanctions on South Africa.
Columnist William F. Buckley, Jr. can't run away from his words, either.
He wrote, in 1985: "Clearly some of the current campaigning against South Africa is a fad, a moral Hula Hoop, fun for a while."
Conservatives enjoyed trying to taint Mandela with the C-word.
Conservative David Swindle wrote an article under the headline, "Communist icon Nelson Mandela Dead a 75."
In his autobiography, Long Walk to Freedom, Mandela made it clear that he accepted help from wherever he could get it at the time. And while the United States steadfastly supported the White minority-controlled South Africa, others –including PLO Chairman Yasser Arafat, Cuban President Fidel Castro and Libyan leader Muammar Gaddafi – stood with Mandela.
When Ted Koppel tried to get Mandela to denounce those unpopular figures during an interview, he refused, saying he supported people who supported South Africa's Black majority.