Healthy Cigarettes?: E-Cigarettes Poised to Reduce Tobacco Harm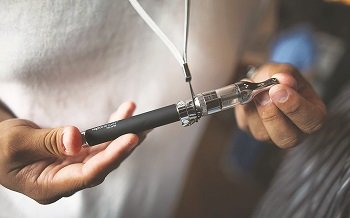 "Tobacco harm reduction is based on the fact that there is a continuum of risks from nicotine products and the goal should be to help people move to lower risk but satisfying products without failing and returning to smoking – the riskiest form of nicotine consumption. E-cigarettes are quickly becoming the most popular tobacco harm reduction tool since they strike a balance between lowering risk and providing satisfaction," Stier said.
U.S. e-cigarette sales totaled $20 million in 2008; they have doubled each subsequent year, to $500 million in 2012. The devices retail for $100 to $200. Refill cartridge packs vary in price depending on nicotine content, and liquid for do-it-yourself refills are sold, too. Each cartridge is good for several uses.
Opponents of e-cigarettes note that clinical studies about the safety of e-cigarettes have not been submitted to the Food and Drug Administration for the more than 400 brands of electronic cigarettes that are on the market. It has also not been determined whether these devices are safe or what types of potentially harmful chemicals the products contain. Other opponents worry the e-cigarettes may serve as a gateway drug for teens and young adults who will eventually turn to traditional tobacco cigarettes.

The World Health Organization (WHO) remains wary about e-cigarettes saying, until they have been endorsed as safe and effective by national regulators, "consumers should be strongly advised not to use any of these products."
New York Assemblywoman Linda Rosenthal (D-Manhattan), a staunch opponent of e-cigarettes said "Once you try electronic cigarettes, you can become hooked [on] them, move on to cigarettes and then move on to other drugs."
Still, for at least two of Hahn's friends, e-cigarettes have allowed them to kick the habit without gaining weight or "going stark raving mad."