Jamaican Lottery Scams Thriving Despite Crackdown
Idriys J. Abdullah, Consumer Protection Advocate, D.C. Department of Insurance, Securities and Banking | 12/18/2013, 4:35 p.m.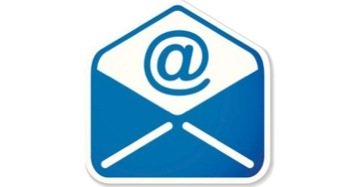 When she picked up the phone, an elderly woman here in the District heard a Caribbean accent on the other end, who told her she had won seven hundred thousand dollars and a Mercedes in a lottery.
To get her money, all she had to do was wire him funds for taxes and administrative costs. The problem was: she didn't remember entering a lottery. So she hung up. But not everybody is so cautious.
The Department of Insurance, Securities and Banking has received a number of questions and concerns about lottery scams, especially from seniors. The Associated Press estimates this year Americans will wire $300 million to Jamaica in the "876" lottery scam. That's 10 times the amount these scam artists snagged a mere four years ago. It's a booming business on the tropical island, a business with one strategy: ripping victims off for as much as they can.
Unfortunately a number of consumers; particularly seniors, are victims of the Jamaican lottery scam. In the first three quarters of 2012 there were about 7,600 complaints registered with the Consumer Sentinel Network, a national information sharing tool available to federal, state and local law enforcement agencies for criminal investigations and prosecutions.
About 4,600 or 60 percent of complaints were from consumers 60 or older resulting in more than $13 million dollars in losses. However, the Associated Press and Fox News report that complaints in the U.S. have increased every year and even the most conservative estimates put the yearly take from Jamaican scams at $300 million, up from $30 million in 2009.
The scammer's goal is to get consumers to wire funds by a money transmitter like Western Union to cover bogus taxes or processing or legal fees. Scam artists have been known to claim they represent the Publishers Clearinghouse, a local lottery board or even a government agency.
Scam artists will also try to keep you on the phone as long as possible since 876 is not a toll-free number; it is a Jamaican area code easily confused with legitimate toll-free numbers that begin with 866 or 877. There are few regions outside the United States, with the exception of Canada and the Caribbean that can be dialed without using an international access code. The result is that consumers are charged significant long distance charges when they return calls to scammers who typically earn a commission.
A Vermont telephone company launched the "Beware: Scams from Area Code 876" campaign in 2012 in response to these scams and created a website, www.bewareof876.com for tips on preventing phone scams. The announcement gained national and international attention, prompting media coverage that forced the Jamaican government to establish a task force to address the 30,000 calls made from Jamaica into the U.S. attempting to defraud American citizens every day.
In spring 2013 the Jamaican government passed new legislation designed to curb the multi-million dollar lottery scam that mainly targets elderly Americans. The legislation focuses on advanced fee fraud, identity theft, and use of technology for accessing financial accounts, making threats, intimidation and coercion. Importantly, penalties of up to 20 years in prison can be handed out in these cases and there have been several hundred recent arrests. However, information from the U.S. Federal Trade Commission indicates the number of consumer complaints has not gone down and suspects have been successful at delaying trials with no evidence of extraditions to the U.S.