Jamaican Lottery Scams Thriving Despite Crackdown
Idriys J. Abdullah, Consumer Protection Advocate, D.C. Department of Insurance, Securities and Banking | 12/18/2013, 4:35 p.m.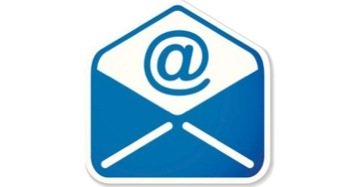 The U.S. Senate Special Committee on Aging reports the recent legislation has resulted in numerous new arrests and is making a difference. Importantly, it appears the Jamaican government is serious about financial crimes against U.S. citizens. However more work needs to be done in the area of extradition of suspects which according to the committee would send a strong message to future scam artists.
In the interim it should be noted that if you did not enter a lottery, you did not win one. Second, foreign lotteries and sweepstakes are illegal in the United States and American citizens are prohibited from participating and finally, it is illegal to charge prize winners a fee to collect their winnings.
876 scam artists can and will do anything they can to obtain your bank account and pin numbers or Social Security number. Access to your personal information provides opportunities to continue their financial exploitation beyond the initial scam. Thankfully there are a number of strategies we can use to protect ourselves:
• Never pay any money to collect supposed sweepstakes winnings. Legitimate sweepstakes do not require you to pay in order to collect your prize.
• Do not wire money to people you do not know. Wire transfers are like cash; once it's gone ...it's gone.
• Protect your personal information. Identity theft is a multi-million dollar industry that feeds off of unwary consumers.
• Scam artists will target groups of area codes at one time. If you receive a call inform your friends and neighbors to be on the lookout for suspicious activity.
D.C. residents are advised to contact the D.C. Department of Insurance, Securities and Banking on the web at disb.dc.gov or by phone at 202-727-8000 if they suspect they have been a victim of a lottery scam. You can read more about this and other phone scams on the Federal Trade Commission's website at: http://www.consumer.ftc.gov/articles/0119-jamaican-fraudsters-targeting-us-consumers.
Idriys Abdullah is the consumer protection advocate for the D.C. Department of Insurance, Securities and Banking. Visit DISB on the web at disb.dc.gov.