OP-ED: It's Time to Open the Door to Quality Early Education for All Children
Tamara Turnley Robinson | 12/18/2013, 2:31 p.m.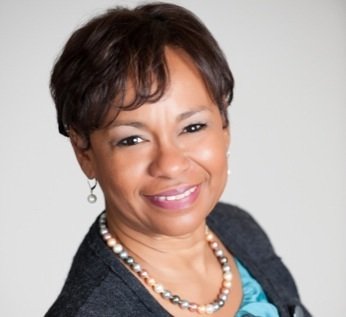 Studies have repeatedly shown that early childhood development and education provides a strong foundation for our youth to become productive adults. By investing in high quality early childhood education, we are saying "yes" to future academic and professional success for our children. We are also saying "no" to crime, teen pregnancy, poverty and substance abuse.
The "Strong Start for America's Children Act," a 10-year initiative to expand and improve early learning opportunities for children, seeks to help improve the lives of children and their families. The bill would provide funding for families who cannot afford to enroll their child in preschool and encourage states to provide funding to improve early childhood education.
Families are burdened by today's shortage of affordable pre-kindergarten and child care openings and an estimated 53 percent of three and four year olds are not enrolled in preschool. One child not enrolled in any type of pre-education program is enough of a cry for help to America's educators, parents, government and community leaders. Every child that is not enrolled in pre-school or other pre-education programs is a child, who will not be prepared to enter kindergarten, will have an increased chance of dropping out of high school and is more likely to commit a crime.
It has been proven that investing in early education can help address poverty in our communities nationwide. In fact, it is estimated that for every dollar invested in early childhood development and learning programs, the economy experiences a return of seven to 10 percent.
Despite the benefits of investing in early childhood education, many programs and families do not have the funds or support needed. The "Strong Start for America's Children Act" is a solution that can help improve the lives of our children by providing greater access to quality early childhood education. It will encourage the expansion of education programs that are critical for millions of children who would otherwise not have the opportunity to attend preschool. The daycare centers they attend will have improved quality of services and allow children to transition to high-quality kindergarten classes, including full-day programs.
For 75 years, Jack and Jill of America, Inc. has been a resource for parents, providing social, cultural, leadership and educational opportunity for youth. That is why we stand in support of improving our educational system to achieve real changes that bring real results. I have seen the impact of providing children with constructive educational and social programing through the stories and testimonies from some of the more than 30,000 members of Jack and Jill. Through collaboration with organizations like Children's Defense Fund and working with elected officials, the "Strong Start for America's Children Act" can help open doors for more children.
We can all agree that it is time for all children to have the same advantages. We need to ensure children — all of our children — have universal access to education and the strongest start to creating a productive and successful life. After all, the children are our future and our future deserves to be bright.

Tamara Turnley Robinson is the 23rd national president of Jack and Jill of America, Inc.