Q&A: Common Core an Education 'Re-set' for African-American Students
Khalil Abdullah, Special to the Informer from New America Media | 12/23/2013, 3 p.m.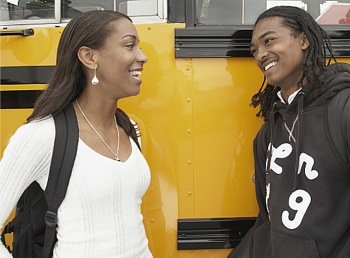 Ed. Note: Louisiana adopted the Common Core State Standards in 2010, joining 44 other states and the District of Columbia. For BAEO (Black Alliance for Educational Options) President Kenneth Campbell, the move marks a step in the right direction for the state's African American student population. He says the new standards will help "push the envelope for everybody," ensuring that schools prepare all students for a world that is "getting more complex." He spoke with New America Media's Khalil Abdullah.
What is the conversation you're hearing within the African American community around Common Core?
We find very few people interested in educating the black community, black families, and black parents about the Common Core. So we're partnering with schools and states to get the word out because we're not talking about this in our community. We don't have enough of these conversations.
The NAEP (National Assessment on Education Progress) report came out a few weeks ago, once again describing the large and persistent achievement gaps for black children. I didn't see a black publication or a black news program talk about it. I didn't hear about it on the Tom Joyner Show. We've got to get in this game and start talking about education reform in ways that lead to us having an impact on education for our children.
Our kids are at the bottom in every positive educational measurement and at the top in every negative one. Our numbers are bad. Less than 10 percent of black kids nationwide are college-ready according to the ACT 2013 test. It's not acceptable to keep things as they are. We need transformational change and black people have to be involved in making it.
Louisiana and the Common Core
The Common Core State Standards Initiative (CCSSI) was developed by the National Governors Association and the Council of Chief State School Officers. Common Core is designed to put in place uniform K through 12 standards, initially in math and English language arts. Proponents argue those standards, internationally benchmarked, would yield a more realistic assessment of how American students rank against those from other countries as well as preparing them for demands of college and the workforce in the 21st Century. Since Common Core was introduced in 2010, all but five states have chosen to adopt it.
Louisiana adopted the CCSS in 2010. Earlier this month, Louisiana's Board of Elementary and Secondary Education voted to continue with its plans to use PARCC testing, or Partnership for Assessment of Readiness for College and Careers, which are standardized assessments for K-12 math and English that are based on CCSS and currently being developed by a group of 18 states (as well as DC). But Louisiana has also decided to delay some aspects of implementation; for example, high school students will not be required to take PARCC tests in 2015.
What are the advantages for African American students with the Common Core?
One of the things I like about the new standards is that they offer teachers the flexibility to incorporate these kinds of broader curriculums into their lesson plans ... I'm always pleased when I walk into a school and they're talking about the history of people of African descent. But even for the schools that do, you rarely hear about the kings and queens of Africa or African civilizations. Yes, you hear about Martin Luther King, Jr., and Malcolm X, and that's well and good, but there's a whole history well in advance that's typically absent in education.