VIRGINIA BRIEFS: Backlog of Disability Claims Reduced by 34 Percent since March
WI Staff Report | 12/23/2013, 3 p.m.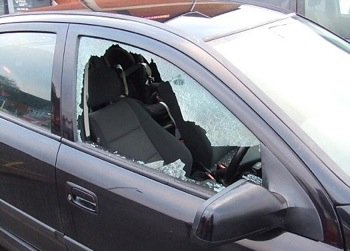 The Department of Veterans Affairs has made significant progress in reducing the backlog of disability compensation claims — from 611,000 to 400,835 or 34 percent — since peaking in March. Concurrently, VA improved the accuracy of disability ratings, and provided hundreds of thousands of claims decisions to Veterans who have waited the longest.

"Veterans shouldn't have to wait for the benefits they've earned," said Secretary of Veterans Affairs Eric Shinseki. "This has never been acceptable, but we are executing our plans and moving in the right direction to meet our 2015 goal of eliminating the backlog. We still have more work to do, but we are making clear progress and no one is more committed than our VBA employees, more than half of whom are Veterans themselves."
Since the VA launched the initiative to eliminate the oldest claims first, claims processors at the 56 regional offices of the Veterans Benefits Administration (VBA) have been focused on claims that had been waiting longer than one year. As of Nov. 4, VBA has completed 93 percent of these older claims, resulting in over 476,000 decisions for Veterans since the initiative began on April 19. The proportion of claims decisions that resulted in benefits being granted remained on par with historical averages—between 65 and 70 percent.
At the same time, the accuracy of rating decisions has improved. The three-month average for decision accuracy when evaluating a complete claim file is 90 percent -- a 5 percentage point improvement since 2011, and a 7 percentage point improvement since 2010. The three-month average accuracy for rating individual medical conditions inside each claim has climbed three points to 96.7 percent since December 2012.
VBA also directed 20 hours of mandatory overtime per month for claims processors, and worked with the Veterans Health Administration to place VA physicians in regional offices to review medical evidence to help speed decisions. Mandatory overtime was halted during the government shutdown in October, but has been re-established and will continue through Nov. 23. VBA anticipates mandatory overtime to continue in 2014, based on available funding. Optional overtime for claims processors will remain in effect.
Fairfax County Police Warn Shoppers to Protect Vehicles
Cold snaps and the busy holiday season can make conditions ripe for vehicle thieves. Take precautions, stay alert and don't become a victim.
Thefts resulting from cold weather start-ups are not uncommon. There were 47 vehicles stolen in Fairfax County between December 1 and January 6 in 2012. In addition to being cold, the holidays are also hectic and busy times for many. Detectives urge residents to pay attention to small details such as the whereabouts of spare keys. Often, motorists leave keys in the glove box or, perhaps, feel the car is safe since it's in a garage or driveway. It isn't.

There were 808 vehicles stolen in 2012; down from 877 in 2011. Auto Theft Unit detectives urge residents to remember these tips:
Never leave your keys in your vehicle;
Never leave your car running unattended;
Never leave valuables visible in your vehicle;
Consider installing anti-theft technologies and devices;
Park in well-lit areas when possible; and
If your car is stolen, report it to police immediately.