Rap Star Common Performs in Silver Spring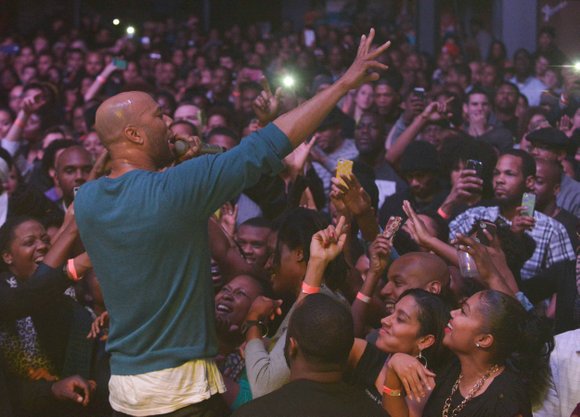 Grammy Award-winning hip-hop artist Common not only realizes his place as a role model, he embraces it.
The Chicago native, who is scheduled to perform 8 p.m. on Friday, Dec. 27, at the Fillmore in Silver Spring, Md., has been outspoken against the violence that's ravaged his hometown and wrecked the lives of many youth.
Earlier this year, he offered to host a peace summit with rap star Chief Keef, another Windy City artist who landed in jail after pointing a gun at police officers.
"[Youth violence] makes me think that I've got to do more," said Common, 40. "We've got to do more. One of the keys to ending the cycle of violence that rap has been associated with is to provide more educational programs and I think the rap community should help those programs."
Common, now also an accomplished actor, has starred in such films as "The Odd Life of Timothy Green" in 2012, "American Gangster" with Denzel Washington and Russell Crowe in 2007, and "Smokin' Aces" with Jeremy Piven and Ray Liotta in 2006. About three years ago, he started the Common Ground Foundation, which organizes recreational programs for inner city youth, exposing them to the creative arts and personal expression, as well as outdoor activities and mentorship.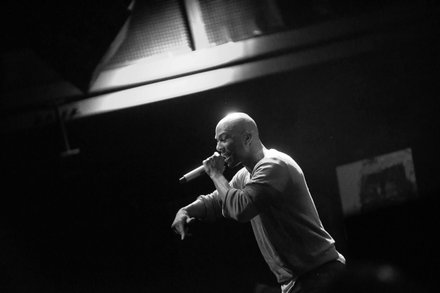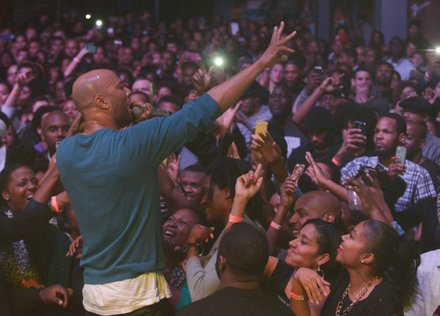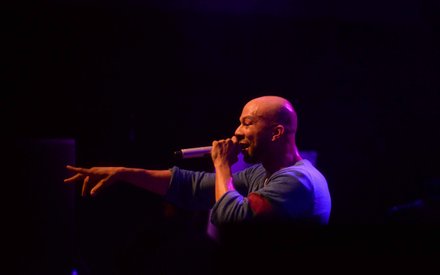 "It's for the underserved, those who can use a boost," Common said of the foundation. "I think by providing programs we're giving children hope and a prize to look at. We really hope that what we do with the foundation will be an alternative to just being in the streets."
Desiree Sledge, a 37-year-old Northeast resident said she's been a fan of Common since his debut in the mid-1990s because he offered an alternative to the gangsta rap being performed by artists such as Snoop Dogg and Dr. Dre.
"His lyrics, his delivery made sense to me," Sledge said. "It wasn't about the b-word and the h-word and the n-word. It was finally something positive, lyrics that you could repeat in front of a 10-year-old or a 70-year-old."
Sledge's son, Tarae, 16, said he has a catalogue of Common's music.
"I wish I would have known about the concert before now," he said. "But Common is a true role model. He's not like those other rappers. In fact, it's hard to just consider him a rapper."
Many would probably agree that labeling Common as just another rapper would be an injustice.
In 1992, the multi-talented artist released his debut album, "Can I Borrow a Dollar?", which drew favorable comparisons to artists such as A Tribe Called Quest and Gang Starr, hip-hop acts whose lyrics mostly shun the denigrating of women and the glorification of violence.
Common later followed up on the success of his debut with "Resurrection," which featured the hit single "I Used to Love H.E.R.," a song meant to symbolize the demise of hop-hop's morals.
Throughout his music career, Common has recorded with Kanye West, Lauryn Hill, Erykah Badu, Q-Tip, Questlove and others, winning two Grammy Awards and five BET Music Awards along the way.
In 2002, he made his big-screen debut in "Brown Sugar," which starred Taye Diggs and Sanaa Lathan. Four years later, after a cameo in "Dave Chappelle's Block Party," he landed the part of Sir Ivy in "Smokin' Aces."
Later, Common received critical acclaim for his portrayal of Turner Lucas, the older brother of crime lord Frank Lucas, in "American Gangster."
He said he's learned a lot about acting from Academy Award winners Denzel Washington and Morgan Freeman, the latter of whom he appeared with in 2013's "Now You See Me," a thriller which depicts an FBI agent and an Interpol detective tracking a team of professional illusionists who pulled off a bank robbery.
"I love putting my energy and spirit into the work that I do as an actor," Common said. "And I want to build and grow, become a leading man in Hollywood."