Baltimore Mayor Focuses on Unemployed Residents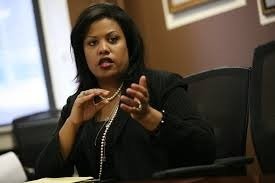 Baltimore Mayor Stephanie Rawlings-Blake is hosting an event Friday with officials from the city's Office of Employment Development to focus attention to services available for jobless residents.
The event aims to inform residents of their options as federal unemployment benefits are set to expire on Saturday, Dec. 28 for 1.3 million Americans.
As a result of Congress' failure to extend emergency unemployment benefits, about 5,000 people in Baltimore who have been living off those benefits while attempting to find work will be affected. The mayor's event will connect those residents with job training and opportunities through a program called Community Job Hubs, which will offer job skills training in five hubs of Baltimore to as many as 20,000 people a year.
With many people across the country looking for work having been unemployed for a year or more, Senate Majority Leader Harry Reid (D-Nev.) has said that when Congress convenes next month, he'll push for a retroactive extension of the benefits