D.C. Council Members Challenge Schools Superintendent Nomination
Dorothy Rowley | 12/27/2013, 10:29 a.m. | Updated on 1/6/2014, 1:08 p.m.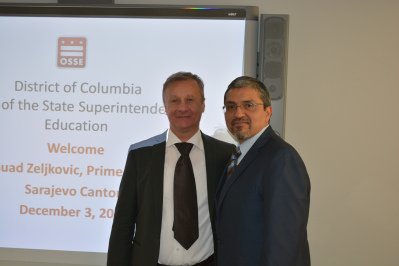 "Jesús has extensive experience in educational operations and administration and has a true educator's heart, and I think he is a natural choice to direct OSSE's efforts to ensure every child in the District has access to a high-quality public education," Gray said in announcing the appointment.
Aguirre, who launched his career in education more than 20 years ago with Teach for America, managed a $40 million operating budget as the head of DPR.
Alexander said Aguirre has the insight and educational leadership experience to handle the job.
"He seems to be open to what changes are needed to make our public school system operate more efficiently in educating our children and not focusing so much on test scores," she said. "I like that he's also looking at overall requirements and preparedness in order for our students to be competitive with other school districts."
Alexander said Aguirre's confirmation would not lead to increased support of a charter school takeover.
"I believe he will focus on bringing autonomy to both [school systems]," she said. "What's good and applies to charter schools will be good and apply to traditional schools, and I think he's [already] performed well at bridging the gap between the two."