2013 Deaths: Remembering Those We Lost
12/30/2013, 3 p.m.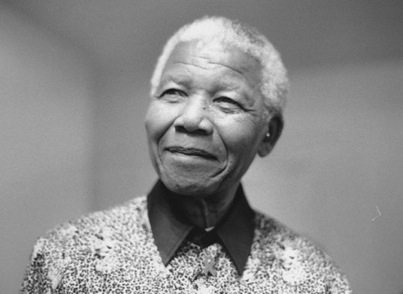 The world lost some notable individuals during 2013:
Legendary blues singer Bobby "Blue" Bland was among the great storytellers of blues and soul music. In songs such as "I Pity the Fool," "Cry, Cry, Cry" and "Who Will the Next Fool Be," he created tempestuous arias of love, betrayal and resignation set against roiling, dramatic orchestrations, leaving the listener drained but awed. Bland was 83.
Helen Thomas, legendary White House correspondent, passed away peacefully at her Washington D.C. apartment, while surrounded by family and friends. Thomas, a Lebanese American, emerged as one of the most prominent White House reporters, during a time when the profession was dominated by men. Generations of women in the profession have been influenced by her work. Thomas was 92.
Lee Thompson Young, "The Famous Jett Jackson" star, was found dead in his apartment by his landlord in Los Angeles on Aug. 19, 2013. Young's rep confirmed that he took his own life. Young was 29.
James Bunn, longtime Ward 8 activist, managed the Congress Heights Main Streets and the Ward 8 Business Council. Bunn was 71.
Chinua Achebe, the Nigerian author and towering man of letters whose internationally acclaimed fiction helped to revive African literature and to rewrite the story of a continent that had long been told by Western voices, died on March 21 in Boston. Achebe was 82.
Nelson Mandela, former South African president and apartheid opponent. Mandela was 95.
Al Johnson, lead singer for the Unifics. Johnson was 65.
Paul Walker, star of the "Fast and Furious" series of films. Walker was 40.
Joshua Marks, finalist on the third season of FOX's "MasterChef." Marks was 26.
George Duke, American musician and producer in both jazz and pop music genres. Duke was 67.
J.J. Cale, the famed songwriter. Cale was 74.
Jim Kelly, an actor whose sharp wit and martial arts chops played a big part in Bruce Lee's "Enter the Dragon." Kelly was 67.
James Gandolfini, best known for his role on "The Sopranos," died after suffering from a heart attack. Gandolfini was 51.
Walt Bellamy, the Hall of Fame center who was among the leading N.B.A. scorers and rebounders of the 1960s. Bellamy was 74.
Chico Hamilton, a drummer and bandleader who helped put California on the modern-jazz map. Hamilton was 92.
Ken Norton, who had three memorable fights with Muhammad Ali, breaking Ali's jaw in winning their first bout, then losing twice, and who went on to become the World Boxing Council heavyweight champion, died on Sept. 18 in the Las Vegas suburb of Henderson, Nev. Norton was 70.
L. C. Greenwood, a 6-foot-6 blend of power, speed and style. The defensive end for the Pittsburgh Steelers died on Sept. 29. Greenwood was 67.
Bill Lynch, the "rumpled genius" behind David N. Dinkins's victory in 1989 as the first black mayor of New York City. Lynch was 72.
Albert Murray, influential essayist, critic and novelist. Murray was 97.
Dean Meminger, a guard and defender for the Knicks' 1973 N.B.A. title team. Meminger was 65.