COMMENTARY: 2014 Should Be a Great Sports Year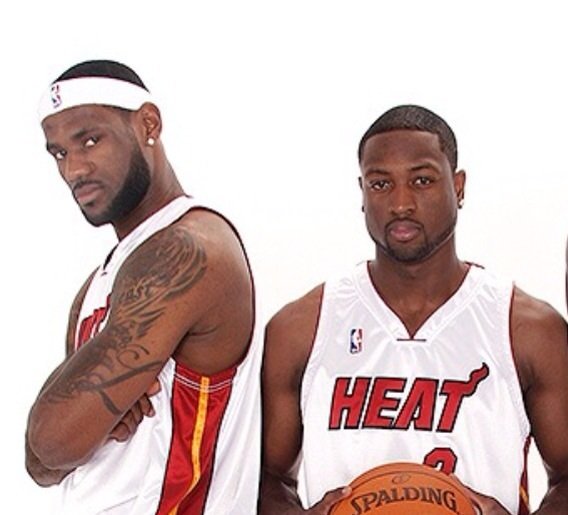 It's the holiday season, a time of year when sports fans reflect on the great events of the past twelve months. In 2013, we certainly had our share of great sports stories: Floyd "Money" Mayweather remained undefeated, the Miami Heat became back-to-back champions and the Boston Red Sox won the World Series following the bombing tragedy at the Boston Marathon.
But I'd rather focus on the opportunities that lie ahead. I sometimes find it difficult to move forward if I'm constantly looking in the rearview mirror. For that reason, I'm not going to walk with you down 2013's memory lane. Rather, I'll promise you that 2014 will be one of the most exciting years in sports history.
The year will begin with the NFL playoffs. At this point, the path to the championship looks wide open. Denver and Seattle will probably be favored to make it to the Super Bowl, but they've both appeared be vulnerable in late regular season losses. Whatever the outcome, we can count on crowning a new champ, as the defending champ Ravens struggled this season and missed the playoffs.
The Winter Olympic Games will then take center stage. The XXII Winter Olympiad will take place in Sochi, Russia. The Winter Olympics host teams from around the world and takes place over 18 consecutive days. This event only takes place every four years which increases the level of fan interest and enthusiasm. It will attract an international viewing audience and should post some of the highest television ratings of the year. Led by women's skier Lindsey Vonn, the U.S. Olympic team should make a very good showing. In addition, a great deal of attention will be given to the U.S. women's bobsled team, which will include Lolo Jones, a hurdler who was expected to win a medal in the 2008 and 2012 Summer Games but came up short.
Then there's March Madness. This year's college basketball landscape has been dominated by Duke's Jabari Parker, Andrew Wiggins of Kansas and Arizona's Aaron Gordon, all of whom are freshmen. But, as in years past, there will likely be a Cinderella team that takes the NCAA tournament by storm. One of the beauties of March Madness is that there is always a low-seeded team that manages to make it to the Elite 8. This year should be no exception.
The spring will also signal the start of another Major League Baseball season. As we navigate our way through the era of performing enhancing drugs, fans will be watching very closely to see if Alex Rodriguez will be suspended for PED use and, if so, what will be the length of his suspension. This will probably be the big story at the start of the season, but we can count on baseball to provide many great on-the-field stories as the year progresses. Keep an eye on the Dodgers' Yasiel Puig, last year's rookie sensation who many say reminds them of Bo Jackson.
As we approach summer, the biggest sports question will likely be whether the Miami Heat will win its third straight NBA title. There are several teams that could challenge them, including Indiana, Portland, San Antonio and Oklahoma City. But it'll be very difficult for any team to beat the Heat four out of seven times. I believe the Heat three-peats.
As the leaves turn brown and we usher in fall, college football will garner its fair share of attention. Alabama will look to make its way back to the top of the polls and win its third national championship in four years. On the Heisman trophy front, it's too early to determine who the finalists will be, but fans and NFL scouts alike will be watching closely because there is a good chance that whoever wins it will be a first round draft choice.
And, of course, there will be the other usual big sports moments (the Stanley Cup Finals, the Kentucky Derby, Wimbledon, etc.), as well as those stories that we can't anticipate. What we can anticipate is another great year in sports, full of outstanding competitors, venues and back stories. I wish you a Happy New Year full of good health, peace, prosperity and, of course, great sporting events!