Education: 2013 in Review
12/30/2013, 3 p.m.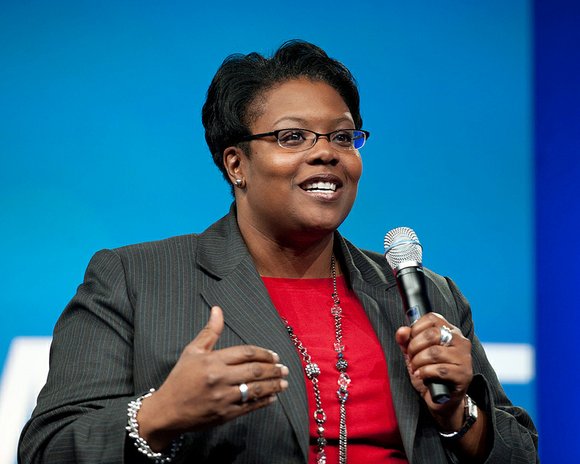 Education in the District went through many changes during the course of 2013. In addition to the major improvements made to District of Columbia Public Schools (DCPS) under the leadership of Chancellor Kaya Henderson, the District welcomed the continued physical and academic improvements of schools throughout the DCPS system. The Informer also documented the merging and closing of schools due to the influx of new residents:
Schools Budget Hearing Hits on Key Issues
At-Large D.C. Council member David Catania made the point during a May schools budget hearing that he wants to ensure that the proposed spending plans for city and charter schools are in compliance with Mayor Vincent C. Grays's Fiscal Year 2014 expenditures. Catania, chair of the council's Education Committee said there's a lack of clarity between the two school systems' spending allocations that needs to be dealt with prior to the mayor's budget being approved later this month.
BSU Professors Guide Students in Astrobiology
Two Bowie State University (BSU) professors, Alan Anderson and Anne Osano, helped increase minority participation in the Science, Technology, Engineering, and Math (STEM) professions by sharing with their students, research they conducted as fellows in a National Aeronautics and Space Administration program on astrobiology. During their research in Northern Virginia, they attempted to determine if life – such as bacteria – exists beyond earth and found that their discoveries could have major effects on future advancements in biomedicine.
Diversity Lacking in Inner-City Schools
Sixty years after the Supreme Court's decision in Brown vs. Board of Education – the unprecedented civil rights case that dramatically impacted the quality and character of the nation's educational system – black students attending public schools in large urban cities lack diversity when it comes to their teachers.
The panel of education experts who participated in a recent three-hour town hall meeting at Howard University in Northwest, also noted that inner-city classrooms remain largely segregated, students are being taught by white instructors who have little knowledge of how to reach out to their young charges – and more importantly, due to a shortage of black male teachers as role models, black boys are at risk for dropping out of school.
Henderson Delivers 'Uplifting' Speech
In her October "State of the Schools" speech at the newly-refurbished Cardozo Education Campus in Northwest, Kaya Henderson, District of Columbia Public Schools (DCPS) chancellor, expressed the need for unity in moving the city's public schools system forward. "The schools are on the move and headed in a new direction," Henderson told the diverse audience of more than 300 people. "With everyone working together, nothing can stop us from achieving [our] goals," said Henderson, 43. She cited recent DCPS achievements such as increased test scores and enrollment numbers that have been documented since the launch of her progressive "Commitment" plan in 2012.
Facebook Executive Challenges HU Students
With the professional landscape of the country lacking in the number of women and other minorities in power positions, Sheryl Sandberg, a chief operating officer for social media front-runner Facebook, opted – during an October discussion with an audience of Howard University students – to not sugar-coat her message of racial and gender inequality in government and private industry. "Men still rule the world and up until a few years ago, white men still ruled the world," Sandberg said to the audience of bright-eyed, students who filled the university's School of Business auditorium.