Lifestyle: 2013 in Review
12/30/2013, 3 p.m.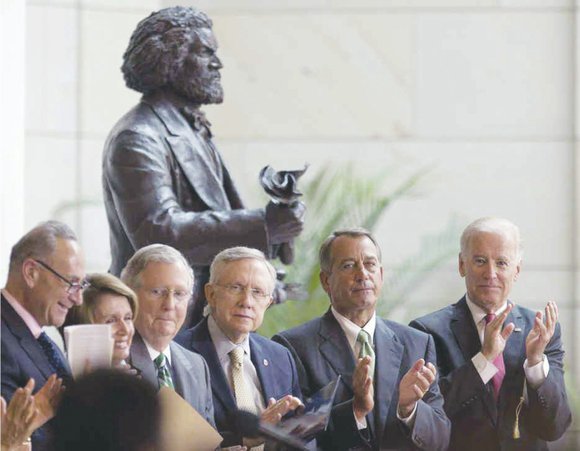 'Doctor Who' Fans Celebrate 50th Anniversary
Little did executives at BBC One know when they broadcast the first episode of Doctor Who on November 23, 1963, that the collective imaginations of millions of viewers would gravitate toward the madman with a box and eventually make common references to Cybermen, the TARDIS, and fish fingers & custard.
Jazzman Gregory Porter offers Powerful, Intimate Vocals on Liquid Spirit
Gregory Porter mesmerized a sold-out crowd at the Howard Theatre with his deep baritone voice and the sultry lyrics of his latest release Liquid Spirit. Porter's Liquid Spirit marks his Blue Note Records debut, following two critically-acclaimed indie label albums, Water (2010) and Be Good (2012), both of which garnered Grammy nominations.
Bowie State to Honor Legendary Motown Duo Ashford & Simpson
The Bowie State University (BSU) Foundation hosted a special tribute concert in May to honor the life and legacy of the late Nickolas Ashford and his widow, Valerie Simpson, who made up the award-winning duo, Ashford & Simpson."Ms. Simpson will be in attendance for the event and we will introduce new scholarships for students while supporting the Ashford & Simpson Endowed Music Scholarship Fund," said BSU spokeswoman, LeAmber Howell.
Student Involvement in Civil Rights Focus of Newseum Exhibit
To commemorate this monumental year of struggle and change that occurred as a result of the student leadership of the Civil Rights Movement, the Newseum opened an exhibit in August. On the eve of the 50th anniversary of the March on Washington, an exhibit, entitled "Make Some Noise: Students and the Civil Rights Movement," opened to explore the new generation of student leaders in the early 1960s who battled segregation by exercising their First Amendment rights and who definitely made their voices heard.