My Most Memorable Assignment of 2013
12/30/2013, 3 p.m.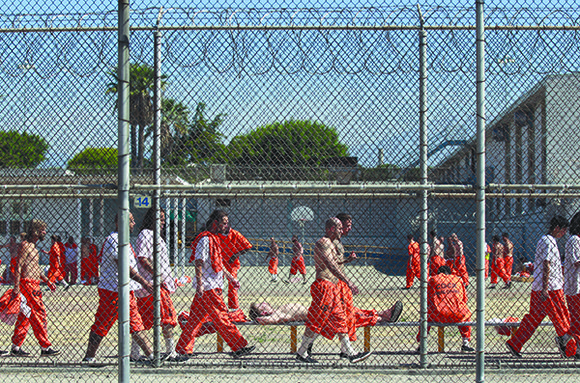 WI reporters and photographers recall their most unforgettable experiences of the year:
Stacy M. Brown
WI Staff Writer
There are actually two that stand out. The first, "Private Prisons Equal Big Business," published May 22, had an impact because, as a journalist, it's gratifying to be able to get to the bottom of what is really a sad truth. More and more people – especially Black men – are losing their freedom in a system that pads the pockets
of rich, big business people. The second, "Blacks Battle Mental Health Stigma," published July 24, because it represents another sad truth that has come to light. Mental health illnesses are more common than many people might think or admit. Blacks, in particular, are reluctant to admit such issues or to seek professional help.
Sam P.K. Collins
WI Staff Writer
One article that has greatly impacted me this year highlighted Capital Cause, a local nonprofit that raises money for causes through crowd funding, a relatively new fundraising technique ("Young Philanthropists Connect with Industry Leaders" July 24 edition). Crowd funding allows those with low and mid-level incomes to collectively affect change in their communities.
Seeing my fellow Millennials use their networks to execute countless philanthropic endeavors has given me confidence that my generation can reverse the negative trends in inner-city communities. It takes a village and Capital Cause truly personifies that mantra. I look forward to highlighting more organizations like Capital Cause in 2014 and raising awareness about the social ills Washingtonians continue to face. 
Dorothy Rowley
WI Staff Writer
I particularly liked "Alternative School Reduces Truancy," which was published in the Feb. 21edition. The article was about strides Azalia Speight, principal at Luke C. Moore (LCM) High School, and her faculty have made reducing truancy and increasing academic performance at the alternative learning facility in Northeast.
The school enrolls about 300 students who've been at risk of quitting – or have dropped - out of their traditional high schools, but are taking advantage of a second chance to earn a diploma. Since Speight's arrival at the school in 2009, average daily attendance has increased from 32 percent to nearly 80 percent.
I believe the work being accomplished at LCM speaks clearly to the unwavering commitment and support of a dedicated administration and top-notch teachers who've taken the time to get to the root of their students' issues. In doing so, their efforts to turnaround a once-failing school have given new meaning to education reform in the Nation's Capital.
Barrington Salmon
WI Staff Writer
I first heard of Nelson Mandela as a teenager in Jamaica. The anti-apartheid leader was jailed when I was seven years old, but his picture, though banned in South Africa, was everywhere in Jamaica in books, on T-shirts, buttons, caps and banners. We saw pictures of the massacres in Soweto and Sharpsville, read about the murders of Stephen Biko, Chris Hani and thousands of unnamed black South Africans who were not afraid to die for their freedom.
Mandela was one of my heroes, so when he died on Dec. 6, I was honored to have the opportunity to cover different elements of his passing, and most of all, to share his textured life and legacy with Washington Informer readers.
I can think of no more appropriate way to honor Madiba.
Nancy Shia
WI Photographer
The 50th Anniversary of the March on Washington on Aug. 24 was
the best photo assignment because I got to talk to a widely diverse group of people who had one thing in common, a commitment to further the cause of justice in this country. It gave me hope.
James Wright
WI Staff Writer
The story that I did this year that had the most impact on me was the death of Ward 8 leader James Bunn. Mr. Bunn was, in my mind, "Mr. Ward 8" and he worked hard to help the ward prosper. I miss him and so do the residents of Ward 8.