Prince George's County: 2013 in Review
12/30/2013, 3 p.m.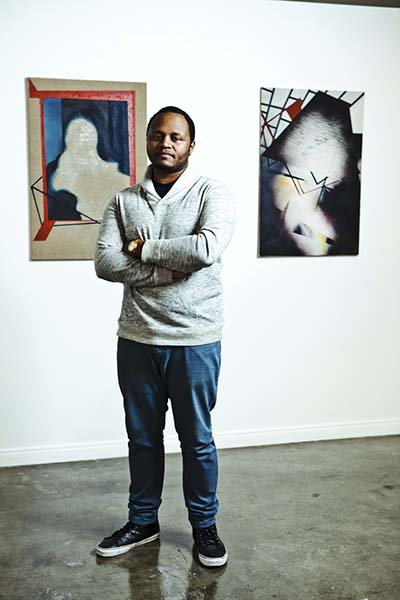 Among the major stories The Informer covered in Prince George's County included the son of County Executive Rushern L. Baker III (D), who shares his father's name, announcing his plans to run for delegate to the Maryland General Assembly; the Prince George's County Council unanimously elected Council Member Mel Franklin (D-District 9), to serve as Chair for Legislative Year 2014, and Council Member Will Campos (D-District 2), to serve as Vice-Chair; the completed construction of the One Maryland: Inter-County Broadband Network (ICBN) – Maryland's extensive broadband fiber network that connects 136 schools, libraries, and community facilities, delivering high-speed Internet and other advanced network services over approximately 110 miles of new, county-owned lines; and MGM Resorts International winning the state license to build a casino in Prince George's County:
Housing Department Makes Major Move
After years of negotiations Prince George's County became the headquarters of a state agency – its first. The Board of Public Works has approved a lease in New Carrollton for the new headquarters of the Department of Housing and Community Development (DHCD). This means that DHCD will be moving into a new mixed-use project which will include 500 residential units and 65,000-square-feet of retail in phase one. When fully built out through phase two, the project will incorporate up to 2,400 residential dwelling units, 100,000-square-feet of retail and a 300-room hotel.
Interim Superintendent Decides to Leave Early
PGCPS Interim Superintendent Alvin L. Crawley, Ph.D., resigned June 3, just 27 days before the end of his contract. He said he reached his decision with "mixed emotions."
PGCC's Health Care Center Trains Students for High-Demand Careers
The Center for Health Studies at Prince George's Community College (PGCC) in Largo, Md. opens, offering more than 1,000 students training in the high-demand health care field. The new 100,000-square-foot state-of-the-art facility features cutting-edge technology and the latest interactive educational tools, including digital monitoring, simulation mannequins, electronic medical records software and digital X-ray units.
Death Penalty Repealed in Maryland
After a protracted fight, one signature proved to be the final action that repealed the death penalty in Maryland. Gov. Martin O'Malley signed the law repealing the death penalty on May 2 before a packed house. O'Malley said the state has "a moral responsibility to stop doing the things that are wasteful, and that are expensive, and that do not work. Therefore, we are signing into law today a repeal [of] the death penalty in Maryland."
Baker Names New Schools Chief
Prince George's County Public Schools (PGCPS) system has a new leader.
Kevin Maxwell, Ph.D., superintendent of Anne Arundel County Public Schools (AACPS), was chosen by Prince George's County Executive Rushern L. Baker III to fill the chief executive officer spot.
Maxwell was introduced to the community on June 28 at Northwestern High School in Hyattsville, a school where he previously served as principal.
Committee Weighs in on Gang, Youth Violence
The Prince George's Youth and Gang Violence Prevention Steering Committee has turned in its report and 23 recommendations to the Prince George's County Council and the county executive. They say, if implemented, these suggestions will go a long way in decreasing gang and youth violence.