The Washington Informer: 2013 in Review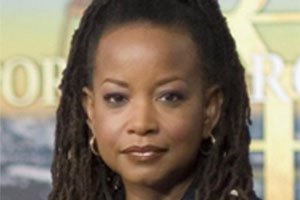 Where did the time go? This year seems like a blur in retrospect but a rear-view look over the past 12 months showed that it proved to be extremely busy and newsworthy.
First and foremost, it's necessary to pause and say "Thank You" to our loyal readers and advertisers for supporting The Washington Informer through another year.
Never in my wildest dreams would I have ever thought that the city's oldest daily, The Washington Post, would be sold to the highest bidder. But the announcement was made in August and the future of the paper, now in the hands of Amazon's Jeffrey P. Bezos, remains to be seen. The Washington Informer staff has committed itself to stepping up coverage to better serve a wider audience while maintaining our focus on the positive news about African Americans in the District, Maryland and Virginia.
Next year will mark our 50th anniversary; however, this business climate has proven that there are no guarantees. Still, we're planning a memorable celebration and invite all of our readers to participate in the events that will be announced in the months ahead.
One thing's for certain, we're all witnessing a renaissance of sorts in the District and the surrounding areas. D.C.'s Mayor Vincent Gray, who has announced he will seek a second term, boasts the number of cranes – nearly 65 – that dot the city's skyline showing unprecedented development. Nearly 1,100 newcomers are moving into the District every month, so it's wise that Prince George's County Executive Rushern Baker, who is also seeking a second term, is preparing the county for the inevitable spill over. New developments including MGM Resorts International coming to National Harbor, Tanger Outlet, along with two new Wal-Mart stores in the District and a new Giant Food Store which opened on 7th Street in Northwest, to name a few, are putting hundreds to work.
Thanks to Gray who designated all District workers as essential, they were able to dodge the bullet when Congress forced a federal shutdown in October. Yet, as the economy continues to struggle, the toll on Americans is evident based on the number of mental health issues that have devastated communities throughout the country. In the District, dozens of employees landed in a hospital and others died following a mass shooting at the Navy Yard, while a Connecticut woman, with her child in tow, was killed after attacking officers with her vehicle on the grounds of the U.S Capitol. Two days later, a man set himself on fire on the Capitol grounds.
This year we bid farewell to former city administrator Joseph Yeldell, Ward 8 activist James Bunn and Nelson Mandela. It also marked a year of resignations and retirements by D.C. Chamber of Commerce President Barbara Lang, Pepco V.P. Beverly Perry, SBA Administrator Marie Johns, GWUL CEO Maudine Cooper, NAACP President Ben Jealous, and Joint Center for Political and Economic Development CEO Ralph Everett.
UDC President Allen L. Sessoms received a pink slip, while former D.C. City Council member Michael A. Brown (At-Large), pleaded guilty to bribery, and Ward 8 Council member Marion Barry faced public scrutiny for accepting money from government contractors.
Despite the ongoing battle over school reform, District public school students significantly improved their test scores; and in Prince George's County, Kevin Maxwell continues to receive accolades for his first year on the job as the public schools' CEO.
During the summer, D.C. residents protested George Zimmerman's not-guilty verdict for the murder of 17-year old Trayvon Martin. And thousands more marched to celebrate the 50th anniversary of the 1963 March on Washington.
This year went by in a flash with events happening daily that made our jobs both interesting and challenging. We look forward to another 50 years, delivering news that both informs and educates.
Happy New Year!