Ivy League Schools Attract D.C. Students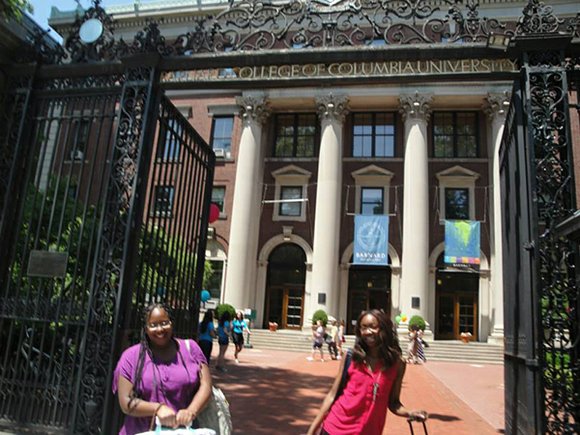 While some of the students reached their destinations by train, others arrived by plane.
Daniel, 16, armed with a 4.02 GPA, enrolled in the program for a second year. Having arrived at Stanford nearly two weeks ago, he admits to being initially hesitant about the school due to a lack of information.
"When I first participated in the OSSE program last year, I was in the 10th-grade and went to Carnegie-Mellon,"said Daniel. "Because I didn't know that much about Stanford, I wanted to go back to Carnegie-Mellon, but I'm glad I decided on Stanford because it's exposed me to another possible school to apply to. Besides, when I got here, I walked around the campus and discovered it was just so beautiful, and that it's one of the greatest colleges in America."
Kaila, 16, a rising junior at Phelps, said she heard about "OSSE Scholars 2013" from her school counselor.
"She told me it would be a good fit for me because of my academic achievement," said Kaila who flew to Massachusetts on Thursday, June 27 to attend Smith for five weeks. "And it fell right into place, considering I was already looking for a program where I could go to college over the summer," she said.
While at Smith, Kaila who aspires to become an U. S. Air Force officer, will be taking a course titled, "Body in Motion," which deals with fitness and nutrition, and "Truth in Advertising," which she said focuses on contents contained in food products.
Tanazia has some words of encouragement for students who aren't sure if attending an Ivy League school would be a good choice.
"Before the scholars program, I never thought about attending Boston U," said Tanazia. "But as I found out, you never know what's out there that's right for you unless you give it a try. Take the chance and apply."