Student Loan Rates Double
President and Congress Fail to Prevent Increase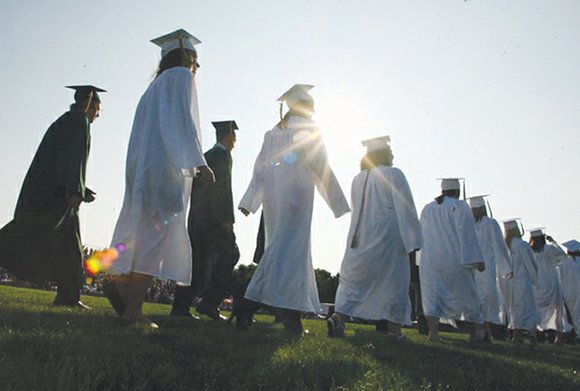 Attending college shouldn't be a luxury for a few, but a realistic goal for all students regardless of their economic backgrounds, Wilson said.
College students are concerned, as well.
"Doubling the rates on student loans is detrimental to all of us," said Karen Frazier, a junior at Howard University in Northwest. "There are a lot of students here and around the country with so much talent, but if [we] can't realize [our] dream of a degree, then the talent is wasted," said Frazier, 21, a native Washingtonian, who lives in Southeast.
Frazier could easily have quoted a famous line from "A Bronx Tale," a 1993 film that starred Robert DeNiro, in which the protagonist tells a young wannabe gangster, "The saddest thing in life is wasted talent, and the choices you make will shape your life forever."
The difference between the movie and this real life drama, which happens to be playing itself out in real-time, is that the blame falls squarely on the shoulders of lawmakers and the president.
The interest rate hike will cost the average student an additional $2,500 in debt payments, said Rep. Maxine Waters, (D-Calif.), the ranking member of the House Committee on Financial Services.
Waters, 74, said African Americans must take a stand. Sen. Tom Harkin (D-Iowa), chastised the president about his failure to halt the increase in interest rates.

The president's proposal included tying interest rates for federal student loans, which had been fixed, to the government's cost of borrowing.
Republicans countered by introducing a bill to set fixed interest rates on newly issued federal student loans, which would be pegged to the Treasury's 10-year borrowing rate, plus an additional three percentage points
"I've got to tell you, I'm very upset with President Obama and also the Republicans," Harkin said.

"This is the first president since 1958 that has advocated changing the basis from a 91-day (Treasury)-Bill rate to a 10-year Treasury bond. It's a lot in terms of the interest kids are going to have to pay," said Harkin, 73.
The consequences will be devastating for blacks.
"My mom is still paying back student loans and I wonder if I am digging the same hole for myself," said Majiah McGraw, a Howard University Spanish major. "I will probably be paying my loans back for the rest of my life."
And, while McGraw, 20, scrambles to find solutions, many other students who attend HBCUs, including Howard University, Spelman and Morehouse, face precarious futures.
HBCUs receive one eighth of the average endowments that white institutions of higher learning are provided annually. Despite the smaller endowments, the majority of America's black professionals graduate from HBCUs.
"We know that African-American and Latino students have heavier educational loan debt than their white counterparts," said Shuanise Washington, president of the Congressional Black Caucus Foundation in Northwest.
"We are concerned about the financial future of the next generation of leaders. They will have a hard time repaying their debt," Washington said.
New student loans increased from $56 billion in 2005 to more than $97 billion, three years ago, according to a study conducted by the U.S. Congressional Budget Office in 2011.