Egyptian Military Overthrows President Morsi
WI Web Staff | 7/3/2013, 3:05 p.m.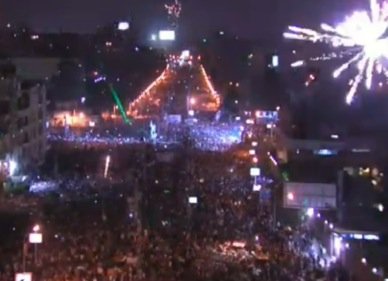 The Egyptian military has overthrown President Mohammed Morsi and replaced him with the country's chief justice of constitutional court, the military's chief announced Wednesday, after Morsi defied an edict to meet the demands of millions of protesters to yield power.
Hundreds of thousands of demonstrators that had converged on Cairo's Tahrir Square celebrated Morsi's ouster and the suspension of the Islamist-backed constitution.