In the Fast Line: Life as a NASCAR Intern
Kelsey Nelson, Special to The Informer | 7/7/2013, 12:12 p.m.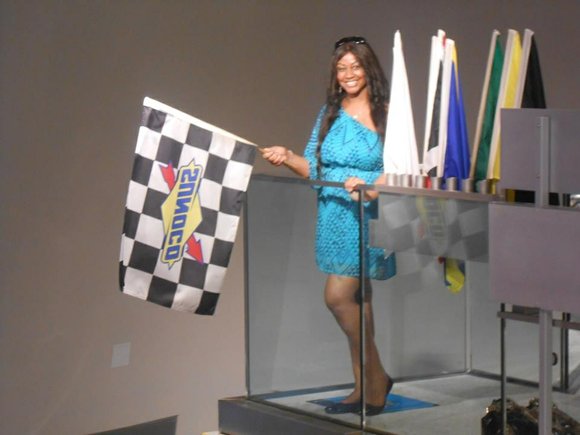 Melia Sigmon, a junior at High Point University said, "Despite orientation being just a few days long, I've benefitted in more ways than I ever imagined possible. From snippets of wisdom gleaned during speaker events to brushing shoulders with NASCAR superstars, orientation was definitely the most rewarding experience I've ever come across in an internship program."
Attending my first NASCAR race during orientation seemed surreal. I learned there was more to NASCAR than cars going very fast in circles. I saw the hard work of the pit crews, the anxiety on the final laps of the fans, the sounds of the cars whipping by and the smiles of the winner and his team in victory lane. NASCAR, a sport people camp out a week before just to get the best seats, a sport that welcomes everyone, a family sport strengthened by it's die hard fans.
Rachel Almario, a recent graduate of Clayton State University, and a diehard NASCAR fan since she was twelve years old has always had an extreme passion for the sport. Almario said, "I've strongly wanted to change the stereotypical ideas that people have of NASCAR and show that NASCAR is much more diverse than people realize. Being in the diversity internship program, it has fueled my fire even more with the understanding that NASCAR wants to become part of popular culture and break those stereotypical boundaries as I also want to do." Meeting Almario and the other interns I was glad we were able to represent the exact opposite of what people think when they think of NASCAR.
Interning with NASCAR was well worth sleeping on my friends's couch for a week, until I found an apartment by the University of North Carolina-Charlotte. To make a dream come true you must accept the journey that comes with it. I believe this experience has matured me more into a woman, and I am excited to take everything I have learned into my future endeavors.
Besides interning at NASCAR and being the host of the "MFL Experience" TV show for the Minor Football League, I look forward to continuing to grow and learn as I continue on my path towards becoming the next big thing in sports. I am navigating all of life's opportunities, and at 20 years of age I look forward to what the world holds for me. After recently returning from the 2013 Association of Women in Sports Media Conference, in Scottsdale, Arizona, I am excited to find my niche in the wide world of sports.