Redskins Open New Training Camp Facility in Richmond
WI Web Staff | 7/8/2013, 1:13 p.m.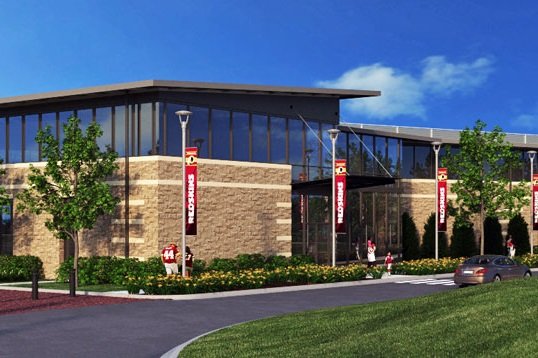 The Washington Redskins opened their new $10 million training camp facility in Richmond on Monday, 11 years after holding the camp at team headquarters in Ashburn.
Former Redskins quarterback Joe Theismann joined Virginia Gov. Bob McDonnell, Richmond Mayor Dwight C. Jones and other community partners and guests, to celebrate the opening of the Bon Secours Washington Redskins Training Center, which opens to the public on July 25, the first day of camp.
Theismann called the center a "state-of-the-art facility" that will give players and coaches "everything they will need."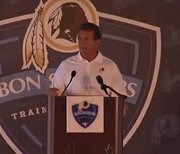 "I loved going away for training camp because players build camaraderie and a real sense of 'team' by being together in one environment," he said. "The world-class facility in Richmond will provide an exciting and unique training experience, especially since it was built specifically for players and fans."
The team has held training camp at Redskins Park since 2000, save for a two-year stint at Dickinson College in Carlisle, Pa., where it was traditionally held for decades.
The Richmond center, constructed in just five months after a groundbreaking ceremony in February, includes two full-size natural-grass fields, spectator areas and a high-tech training room.
"Today marks an exciting, significant milestone in Richmond as we celebrate an important day, not only for Redskins fans, but for Richmond residents as well," Jones said. "We are grateful to all of our valued partners who worked tirelessly to ensure that this wonderful facility was built, and on time."
When camp is not in session, Bon Secours Virginia Health System will use the facility as a full-service sports medicine rehabilitation and men's health center throughout the year, as well as for other fitness and education programs.
The city will also use the facility for various sporting events, youth programming and tournaments. The center also has a multi-tier outdoor amphitheater, as well as a 2.5-acre park and walking trails available to nearby residents.
"Bon Secours for many years has extended its community health services through partnerships with the city of Richmond," said Peter J. Bernard, the company's CEO. "And we take great pride in what we've accomplished with the city and the Washington Redskins, and the impact it will have, both economically and from a health perspective."
The center will bring an estimated $40 million investment to Richmond and hundreds of new jobs. The three-week training camp alone is expected to attract more than 100,000 fans and generate $8.5 million annually.
"We are honored that the Washington Redskins call Virginia home, from their corporate headquarters in Loudoun County to their new training camp in the Commonwealth's capital city," McDonnell said. "I urge Virginians from Bristol to Norfolk to Arlington to make a trip to Richmond this summer to see their NFC East champion Redskins prepare for another season of gridiron success."
Redskins training camp will offer two practice sessions tentatively scheduled for each day, highlighted by the annual Fan Appreciation Day on Saturday, Aug. 3. Admission is free, and players and coaches will be available for autographs and photos, schedules permitting.