Budding 9-Year-Old Designer Takes Online Boutique to New Heights
Sam P.K. Collins | 7/10/2013, noon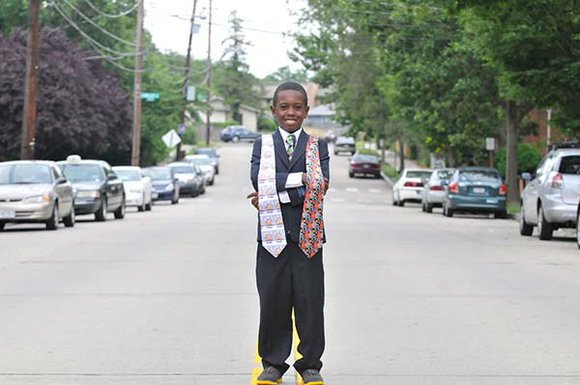 "The way I see it, he is trying to do well for himself and that makes me feel good," said Brett's great-grandfather, who happens to be a spry 89 year old senior citizen. "When I was nine, the young men had to work and take care of business. We need to encourage children to do these things. That's the way it's supposed to be," the Southeast resident said.
Parents support their children in their endeavors, and Brett's mom is no different. She's there for him during this critical juncture in his life. During a time when boys of color often fall prey to negative influences, she wants to ensure that her son receives the support and encouragement that he needs.
"I'm not always going to be here and I want to prepare Brett for the future," said Brett's mother. "I want to set a foundation so he can have a strong, healthy life. If I can feed him with knowledge, there's no telling where he can take it," she said.
Perhaps on a runway among the likes of Alexander Wang, Jason Wu, and other internationally acclaimed fashion designers.
See Brett's collection of designer ties, T-shirts, coffee mugs and other accessories at www.zazzle.com/brettstrove. Prices vary.