Concerns Voiced over D.C. Ninth-Grade Academies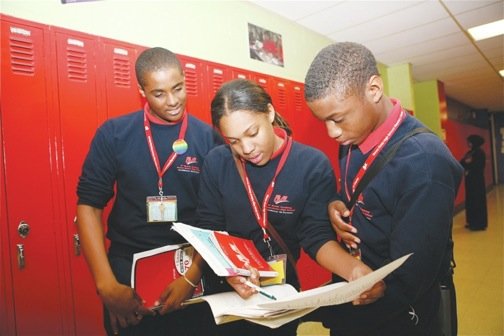 In Dunbar's case – and others following its lead – students who lag behind, have the opportunity to enroll in the "Twilight Academy," which caters to over-aged students who've failed ninth grade more than once.
"I don't have failing students in my school," said Jackson. "Either they attend the Twilight Academy or they go to summer school – in any case, they're not going to [repeat grades] at my school."
Ward 8 School Board member Trayon White, said both he and parents are concerned that the students who've been held back will be ostracized.
"It's my hope that DCPS will offer wrap-around services to get to the core of why these students haven't progressed, " White, 29, said. "Something definitely needs to be done and I'd want to see school officials offer a holistic approach [to] helping failing students get back on track."
But a veteran DCPS educator said that overall, school officials are missing the point with the academies.
"The repeat students aren't learning because their teachers are not being allowed to teach," said Paulette Tilghman, 65, who also taught in Prince George's County Public Schools before retiring after 33 years in the classroom.
"The problem is the way the DCPS system is set up. And, it's set up for failure," she said.