D.C. Political Roundup: Cheh Wants Ellerbe Out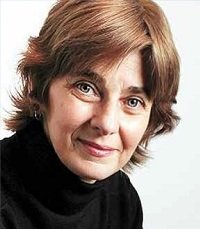 D.C. Council member Mary Cheh (D-Ward 3) said Fire and Emergency Management Services Chief Kenneth Ellerbe should find another job – and do it with all deliberate speed.
"Under his tenure, the fire department has gone downhill," said Cheh, 62. "I am appalled at the inability of the department's equipment to function properly. I think he is running the department into the ground."
On July 2, Cheh wrote a letter to D.C. Council member Tommy Wells (D-Ward 6), chair of the committee that oversees the fire department, concerning Ellerbe. Wells, 56, also happens to be a critic of Ellerbe's but has stopped short of asking him to resign.
Ellerbe assumed the helm of the fire department in 2011. He has the support of D.C. Mayor Vincent Gray and Deputy Mayor of Public Safety and Justice Paul Quander but has faced his fair share of battles.
Problems such as equipment failure, employee morale and the poor response time of ambulance services are some of the issues that Ellerbe, 51, has had to deal with as the fire chief. Cheh said that a proactive chief would know how to deal with such matters.
"He has vacant positions in his department that he needs to fill," she said. "[However], he does have the confidence of the rank-and-file members of the department. He must press for more resources in order to do his job in order to be successful."
Cheh hasn't hesitated to call for the dismissal of anyone who she perceives as either being incompetent or displaying ethical lapses of judgment. Last year, she joined D.C. Council members David Catania (I-At Large) and Muriel Bowser (D-Ward 4) in requesting that Gray resign because of the scandals surrounding his 2010 mayoral campaign.
Supporters of Ellerbe contend that the chief has had to deal with a sometimes hostile workforce that's resistant to change.
Ellerbe, who attended the Palisades Citizens Association's annual Fourth of July parade and picnic, chose not to comment on his position during the holiday festivities.
"I am doing fine," he said. "I am doing just great."
Batchelor Won't Run for President
Markus Batchelor, the first vice president of the Ward 8 Democrats, has opted not to run for the presidency of the organization in the upcoming fall election.
"I am in school and I will concentrate on my school work," said Batchelor, 20.
Batchelor, who attends George Washington University in Northwest, is considered one of the District's most astute young political minds. He was elected first vice president in September 2011 on a ticket with the Rev. Joyce Scott as president and former D.C. Council member Sandy Allen as second vice president.
Batchelor said that Scott has indicated that she will not seek re-election. When asked who might throw their hats into the race and run for the presidency, he said some names have been bandied about.
"I have heard that Natalie Williams may run for president or that Pho Palmer might be interested," he said. "I've also heard that Derrick Colbert is thinking about it," Batchelor said.