D.C. Political Roundup: Cheh Wants Ellerbe Out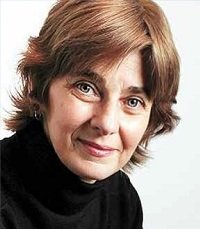 Palmer is a political activist whose passion is education. Williams is a former spokesperson for D.C. Council member Marion Barry (D-Ward 8), and a current advisory neighborhood commissioner who ran for the presidency in 2011 and lost. Colbert is also an advisory neighborhood commissioner in Ward 8.
Ward 7 Summit Piques Interest of Residents
Hundreds of Ward 7 residents participated in the Ward 7 Economic Development Summit on June 29 at H.D. Woodson High School in Northeast.
D.C. Mayor Vincent Gray convened the event and emphasized the importance of the meeting to the audience.
"This summit represents an important opportunity for District planners and Ward 7 residents alike," said Gray, 70. "Convening here today allows us to engage in all aspects of the Ward 7 community."
D.C. Council member Yvette Alexander (D-Ward 7) addressed residents and staffers from the Office of the Deputy Mayor for Planning and Economic Development made presentations to the estimated crowd of approximately 350. AmericaSpeaks representatives served as facilitators. The nonprofit based in Northwest assists citizens in more effectively engaging government.
Residents talked about issues affecting the ward, such as economic development, education and public safety. After the discussions ended, participants electronically submitted their concerns and recommendations via a board that tabulated residents' positions on the issues.
Constance Woody, a longtime activist in the ward, said she enjoyed the summit.
"I came to hear what is going on in my neighborhood," said Woody, 78. "I am very active in the community and I try to make all of the meetings. This was a very good session and the presentations were done very well."