D.C. Summer Youth Curfew Hours in Effect
Margaret Summers | 7/10/2013, 3 p.m.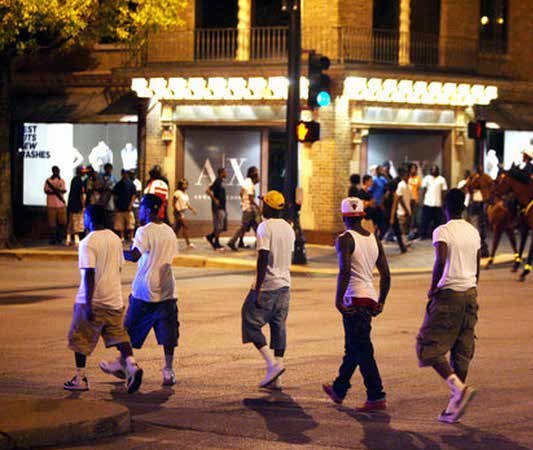 It's summer. Daylight hours are longer, and the weather is warmer. Teens in the District, as elsewhere, are outdoors at night, enjoying vacation from school.
But the District, and more than 500 cities nationally, enforces a curfew law for young teens in the summer, and during the rest of the year. The District's curfew is administered by the Metropolitan Police Department (MPD), Patrol Services and School Security Bureau, School Safety Division.
"The summer curfew hours are in effect for July and August only," said MPD Police Officer Araz Alali of the Executive Office of the Chief of Police's Office of Communication. "Summer hours are 12:01 a.m. to 6 a.m. daily."
From September through June, curfew hours are 11 p.m. to 6 a.m. Sunday through Thursday, and 12:01 a.m. to 6 a.m. Saturday and Sunday. The Saturday curfew starts at 12:01 a.m. Friday.
Passed in 1995 by the D.C. Council, The Juvenile Curfew Act was devised to protect District residents, and nonresidents, from juvenile crime. The ACLU of the National Capitol Area challenged the law as unfairly focusing on minors, and violating their due process and equal protection rights. Striking down the curfew law 15 months after its implementation, U.S. District Judge Emmet Sullivan ruled that the District failed to prove that communities would be safer because of the curfew. The curfew law was reinstated in 1999 after a federal appeals court review.
Alali said the law applies to District youth 17 and under, even those who visit the city from somewhere else. Parents or legal guardians are subject to a $500 fine or community service if they allow a youth to violate the curfew. Youth caught in the streets after curfew can be ordered to perform up to 25 hours of community service.
Youth violate the curfew law if they are in or on a street, park, or other outdoor public venue, in a vehicle, or on the premises of any District establishment during curfew hours, Alali said. They are exempted from the law if they are accompanied by a parent or guardian; if they are on an errand given to them by a parent or guardian and they don't detour or stop; if they are working or returning home from a job without detouring or stopping; if they are involved in an emergency; or if they are riding in a vehicle involved in interstate travel.
They are also exempted if they are standing on a sidewalk linking their residence to that of a next door neighbor if the neighbor doesn't complain to the police. They are exempted when attending, and traveling to or from, a District of Columbia-sponsored activity, a religious or school activity, or any activity sponsored by a similar group that takes responsibility for minors. Youth exercising their constitutionally protected First Amendment rights, including free speech, religion and right of assembly, are likewise exempt.
They are not exempted if they are accompanied by a slightly older teen, or someone who is 20. "The 'magic' age is 21," said Alali. "If they are not with a parent or guardian, they have to be with an adult 21 or older."