Deltas Converge on D.C.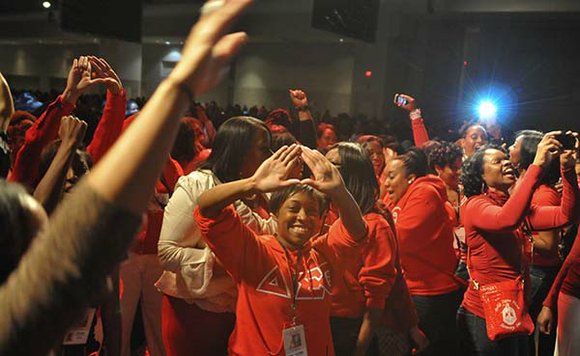 More than 40,000 members of Delta Sigma Theta, the largest African-American Greek-lettered sorority in the world, are expected to arrive in the District on Thursday, July 11, to help kick-off an eight-day convention celebrating the organization's 100th anniversary.
The predominately black sorority, whose more notable members included the late Shirley Chisholm, Ruby Dee Davis, and Dorothy I. Height, plan to hold various events in and around Washington, D.C., but the group's primary venue will be the Walter E. Washington Convention Center in Northwest.
"The women of Delta Sigma Theta have been and remain a vital contributor to the success of our communities and a defender of rights of all people for 100 years," said Cynthia Butler-McIntyre, the Delta's national president.
"This convention is not only a momentous occasion for our organization, but a testament to the power of all women determined to change the world for the better and be a voice for the underprivileged and underserved," Butler-McIntyre said.
During the convention, members plan to address issues related to the socioeconomic conditions impacting communities around the globe, particularly the African Diaspora, Delta officials said.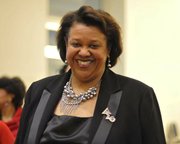 The organization will continue its legacy of promoting political awareness and involvement in voter education, advocacy for health care reform and equal educational opportunities. Delegates will also address physical and mental health challenges that continue to plague children and adults worldwide, Butler-McIntyre said.
Delta Sigma Theta Sorority boasts a sisterhood of more than 200,000 college-educated women. The sorority currently has 900 chapters around the world, including the United States, England, Panama, Japan, Germany, and the Republic of China.
In January, thousands of sorority members and their guests celebrated the 100th anniversary of its founding with a weekend event in the District.
In March, the trademark crimson and cream colors of the group again dominated the area as the Deltas paid homage to their 22 founders with a re-enactment of the Women's Suffrage March of 1913.
The organization will launch its 51st convention with a torch lighting ceremony at Howard University in Northwest on July 11.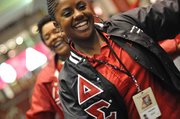 "The accomplishments of Delta Sigma Theta over the past 100 years gives us many reasons to be thankful and requires us to pause to pay tribute to our founders, past leadership, and all those who have helped us along our journey," Butler-McIntyre said. "It will take a lifetime to truly give them and our founders the honor they deserve."