ENTERTAINMENT BRIEFS: Rapper Mos Def Force-Fed to Bring Attention to Gitmo
7/10/2013, 3 p.m.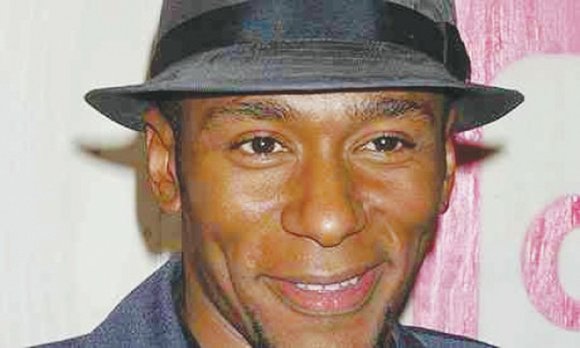 Rapper Mos Def, now known as Yasiin Bey, has subjected himself to force-feeding to highlight the treatment of Guantanamo Bay inmates.
The four-minute video, made in conjunction with human rights group Reprieve and directed by Bafta award-winning filmmaker Asif Kapadia, shows the former rapper visibly upset and pleading for the doctors to stop.
The issue of force-feeding has resurfaced in the days leading up to Ramadan, when the inmates will continue to be fed during the hours of darkness, in keeping with the rules of the month-long religious fast.
According to official documents, there are currently 166 Guantanamo detainees. Some 106 are on hunger strike and, of those, 45 are being force-fed through tubes directly into the stomach.
Four of the hunger-striking detainees, who are protesting against their ongoing detention without charge or trial, are legally challenging the continuation of force-feeding during Ramadan.
Lawyers for the four inmates have warned the prison may become "a veritable force-feeding factory" during the religious fast, explaining there will only be 10 hours and 44 minutes of darkness for 45 people to be force fed. Each painful procedure takes around an hour, and following that, the prisoner must be observed for around four hours to ensure he does not induce vomiting.
Lt. Col. Todd Breasseale, a Pentagon spokesman, said allowing the prisoners to be force fed at night "is an accommodation, not a right."
Guantanamo Bay has also recently been accused of violent procedures known as 'forcible cell extractions' (FCEs) and depriving the prisoners of sleep in the days leading up to Ramadan.
President Barack Obama has repeatedly pledged to close down the camp but measures to do so have become stuck in the U.S. Congress.
Lauryn Hill Begins Prison Sentence For Taxes
Grammy-winning singer Lauryn Hill began serving a three-month prison sentence earlier this week for failing to pay roughly $1 million in taxes over the last decade.
Hill reported to federal prison in Danbury, said Ed Ross, a spokesman for the Federal Bureau of Prisons. Inmates at the minimum security prison live in open dormitory-style quarters and are expected to work jobs such as maintenance, food service or landscaping.
Hill, who started singing with the Fugees as a teenager in the 1990s before releasing her multiplatinum 1998 album "The Miseducation of Lauryn Hill," pleaded guilty last year in New Jersey to failing to pay taxes on more than $1.8 million earned from 2005 to 2007. Her sentencing also took into account unpaid state and federal taxes in 2008 and 2009 that brought the total earnings to about $2.3 million.
Her attorney had sought probation, arguing that Hill's charitable works, her family circumstances and the fact she paid back the taxes she owed should merit consideration.