LETTERS TO THE EDITOR: A Must See Exhibit at Folger!
7/10/2013, 3 p.m.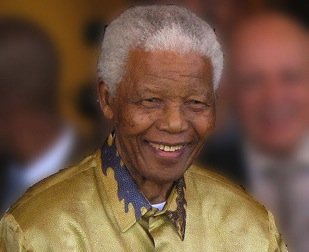 Reading Margaret Summers' article, "Shakespeare Writings Inspired South African Prisoners," July 4, 2013 brought tears of joy to my eyes. It is just so powerful to think of how a book can be so inspirational to individuals facing such brutality and despair.
I have read Shakespeare's writings on different occasions, but never in my wildest imagination could I have read and appreciated those verses like the individuals incarcerated at Robben Island prison must have. It's so inspiring. This is one exhibit I will not miss. Nelson Mandela is the greatest person ever and my prayers go out to him and his family.
Betty Jean Cable
Washington, D.C.
The Right to Vote
The article "Voting Rights Act: Supreme Court Decision Shifts Focus to Congress," in the July 4, 2013 edition of the Informer got me to thinking about some American History. After the Civil War, America needed to add amendments to the Constitution in order for African Americans to have the right to vote. There were more black elected officials in the southern states, both local and congressional, than ever. When the Union troops left the south and those states got their so-called "sovereignty" back, a reign of terror was unleashed on the black residents of those states like never seen before in American history.
So, 100 years later Congress passed another law, The Voting Rights Act, to ensure that the right to vote was upheld, another law so we could vote. Chief Justice Roberts and his crew, including Justice Thomas, call themselves Constitutionalists, or trying to adhere to the original framing of our Constitution as closely as possible. Remember what we had to do in order to get the right to vote; it wasn't in the original one. So Roberts says in his argument "that there are more Black elected officials in the south," (does that sound familiar?) and "we even elected a Black President."
Once again the courts are handing back to those states their so-called "sovereignty" and we have a Congress willing to keep its eyes closed, probably for another 100 years.
John C. Miles
Washington, D.C.