House Passes Farm Bill Without Food Stamps Program
WI Web Staff | 7/11/2013, 6 p.m.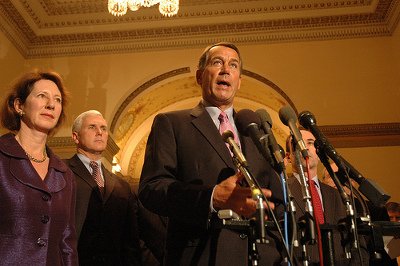 The House passed a scaled-back version of a massive farm bill Thursday, removing the food stamp program from the bill while keeping the farm-related portions of the legislation intact.
The 216-208 vote was a win for GOP leaders after an initial $100 billion-a-year bill supported by House Speaker John Boehner and Majority Leader Eric Cantor was voted down last month.
Though the original bill included the Supplemental Nutritional Assistance Program, it failed after both sides of the aisles expressed displeasure.
The new bill was just as divisive, with all Democrats voting against it, along with 12 Republicans.
"As the economy slowly rebounds, more than 47 million Americans still depend on SNAP to put food on their tables," said Rev. David Beckmann, president of Bread for the World, a Christian-based organization dedicated to ending hunger. "Passing a farm bill that only contains farm programs would lead to a nutrition bill with SNAP cuts that far exceed the $20 billion proposed in an earlier House version of the farm bill."