Janet Napolitano Stepping Down as Homeland Security Secretary
WI Web Staff | 7/12/2013, 10:31 a.m. | Updated on 7/12/2013, 11:21 a.m.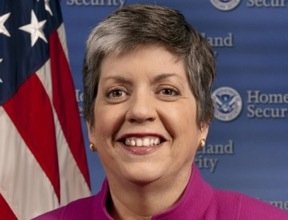 Homeland Security Secretary Janet Napolitano said Friday she is stepping down from her post to run the University of California system.
"After four plus years of focusing on these challenges, I will be nominated as the next president of the University of California to play a role in educating our nation's next generation of leaders," said Napolitano, who had been governor of Arizona before heading the agency in 2009 at the start of President Obama's first term.
In a statement, Obama said Napolitano has "worked around the clock" to respond to natural disasters such as Superstorm Sandy and the tornadoes in Oklahoma, as well as securing the nation's borders.
"The American people are safer and more secure thanks to Janet's leadership in protecting our homeland against terrorist attacks," he said.