Redskins Announce Training Camp Schedule
WI Web Staff | 7/12/2013, 10:24 a.m.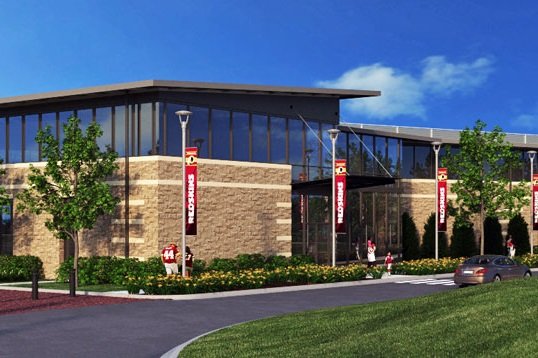 The Washington Redskins announced Friday the schedule for the 2013 training camp, which will be held at the team's newly-built practice facility in Richmond.
The schedule features 28 practice sessions that will be open to the public and free of charge, including a Fan Appreciation Day on Saturday, Aug. 3.
"The city of Richmond is excited about welcoming the Redskins to their summer home. We are ready to show off not only the new facility, but all that Richmond has to offer for enjoyment," said Richmond Mayor Dwight C. Jones. "We are looking forward to welcoming fans as they make their road trip to Richmond."
No bleachers are available on the grounds, so spectators are encouraged to bring lawn chairs or blankets. Visitors are allowed to walk around designated areas outside the practice fields to watch.
Food and beverages will be sold on the grounds, and the city offers several parking options. With the exception of City Stadium, which will cost $7 and includes a shuttle, all parking facilities will be $5. A list of available parking lots can be found at www.redskins.com/trainingcamp.
All visitors and bags entering the grounds are subject to search by team security. Gates will open at 9 a.m. and close at 5 p.m., though practice dates and times are subject to change without notice:
Thursday, July 25 10 a.m. Walk-through
3:20 p.m. Practice
Friday, July 26 10 a.m. Walk-through
3:20 p.m. Practice
Saturday July 27 10 a.m. Walk-through
3:20 p.m. Practice
Monday, July 29 10 a.m. Walk-through
3:20 p.m. Practice
Tuesday, July 30 10 a.m. Walk-through
3:20 p.m. Practice
Wednesday, July 31 10 a.m. Walk-through
3:20 p.m. Practice
Thursday, Aug. 1 10 a.m. Walk-through
3:20 p.m. Practice
Friday, Aug. 2 10 a.m. Walk-through
3:20 p.m. Practice
Saturday, Aug. 3 Fan Appreciation Day – Noon
Monday, Aug. 5 10 a.m. Walk-through
3:20 p.m. Practice
Tuesday, Aug. 6 10 a.m. Walkthrough
3:20 p.m. Practice
Saturday, Aug. 10 1 p.m. Practice
Monday, Aug. 12 10 a.m. Walkthrough
3:20 p.m. Practice
Tuesday, Aug. 13 12:40 p.m. Practice
Wednesday, Aug. 14 12:40 p.m. Practice
Thursday, Aug. 15 12:40 p.m. Practice
Friday, Aug. 16 9:45 a.m. Practice