D.C. Officials Urge Caution as Temperatures Approach Triple Digits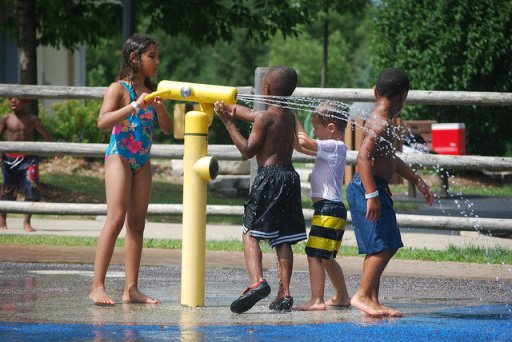 With high humidity and temperatures in the D.C. metropolitan region expected to linger in the mid-90s the rest of this week, the city is bracing for its first extended heat wave of the season.
The National Weather Service has issued a heat advisory for Tuesday from noon until 7 p.m. The service makes such an advisory if the heat index values reach 100 to 104 degrees.
The city hasn't encountered temperatures this high since early September, though the region experienced a relatively mild winter. Last year, an all-time high for the area was set for July 18 when the temperature was 101 degrees.
The District could see temperatures surpass the 95-degree mark by Saturday, the weather service said. Meteorologists say that record highs could exceed 100 degrees by the end of the week.
City officials have issued a hyperthermia alert and advise residents to drink plenty of water and avoid overexerting oneself if outside for extended periods.
Residents are advised to not leave children or pets inside vehicles and to periodically check on friends and neighbors, especially the elderly.
"Anyone overcome by heat should be moved to a cool and shaded location," the weather service advised on its website. "Heat stroke is an emergency, call 911."