Portions of P.G. County Face Water Shortage after Main Malfunction
WI Web Staff | 7/16/2013, 1:21 p.m.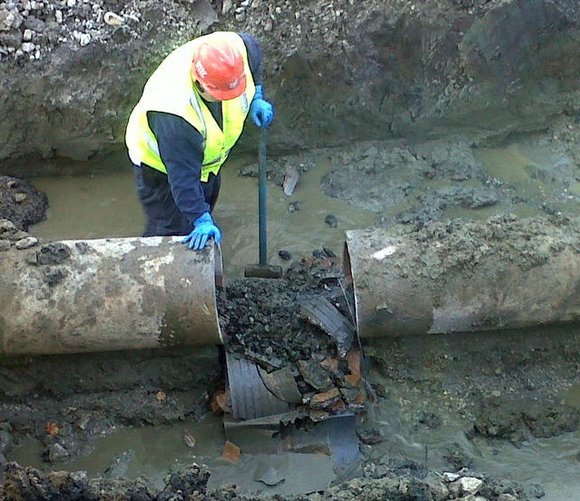 Sections of southern Prince George's County will be without water for the next several days while the Washington Suburban Sanitary Commission (WSSC) attempts to repair a key 54-inch concrete pipeline in danger of failing.
The WSSC will turn off the water Tuesday at 9 p.m. to make repairs. Though there will be enough water in the system to last roughly 12 to 14 hours after the shut-off, mandatory water restrictions will begin at 9 p.m. to conserve the supply for firefighters and other critical functions while repairs are made.
The outage is expected to last three to five days. Residents in the affected region are advised to stockpile water in preparation.
The affected areas includes Morningside, Hillcrest Heights, Camp Springs, Forest Heights, Temple Hills, Oxon Hill, Joint Base Andrews and the National Harbor. (Click here to view the areas affected)
Under the restrictions, all outside water use is prohibited, including lawn and plant watering, car washing and filling swimming pools.
Residents are urged to take shorter showers and turn off faucets after washing hands. Flushing toilets and using washing machines and dishwashers should also be limited.
Though the system's water is safe to drink, customers should stock up on bottled water, authorities said. Store 1-2 gallons of "safe" water — tap water in clean containers or store-bought bottled water — per person per day. One to two gallons of distilled water should also be stored for those with chronic health problems including weakened immune systems.
Bathtubs can be filled with water to be used to flush toilets once the water is shut off. Water from swimming pools can also be used as toilet water.