BUSINESS EXCHANGE: Going to ProBiz 2013?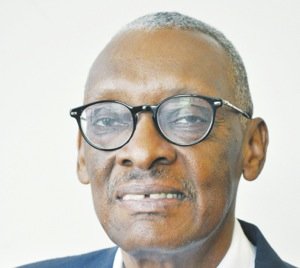 To get ahead in Washington, you have to realize it as a "company town" that's dominated by a single industry. While Los Angeles has entertainment, New York banking, San Francisco technology, Detroit had cars, D.C. has government. Whether federal, state, or city, government is the Washington region's most dominant source of employment as well as business opportunities.
To move from being a government "worker bee" to doing successful business in Washington requires "out of the box" thinking. There's plenty of local, state and federal government money around here to be made. Enterprising individuals and businesses need the right "access" to get into contracting with area governments. To do business in Washington "access" to the right people and procurement programs is important. The ProBiz 2013 Procurement Conference is such an event. The 8th ProBiz Procurement Conference will be held Friday, July 20, 2013 at Gallaudet University's Kellogg Center in Northeast Washington. The event's organizers promise a boatload of networking opportunities. Events start Friday morning with registration at 8:00 a.m. with a full day of informational workshops, displays, contract financing, marketing intelligence, new construction plans and projects, private and public-sector services and commodities.
Entrepreneurs, and aspiring entrepreneurs, should use such an occasion as a learning tool for their businesses. The conference is one of the country's premier events for individuals and small businesses seeking connections with government agencies, major contractors and organizations and institutions that connect the two. It's an opportunity to see what contractors need from you to establish a business relationship that provides a service or product to the government. ProBiz convener, Malcolm Beech, Ph.D., is a long-time entrepreneur and past-president of the D.C. Chamber of Commerce, who says "The ProBiz conference is a great opportunity for individuals and small business operations to build relationships that will strengthen their capacity and capabilities."
"Strengthening capacity and capabilities" means building your range of beneficial contacts across the National Capital Area. The major problem for many is not being able to increase their client base and their businesses. The ProBiz 2013 Government Procurement Conference fosters business partnerships between the federal government, its prime contractors, and small minority businesses. Beech says that the National Business League of Greater Washington and ProBiz 2013 "can help you increase your entrepreneurial skill set." He says "we have a purposeful and comprehensive system that will help you to reconnect with your reasons for setting up your business; review your goals for yourself and your business; log where you are as a business today, and support services toward your growth path into the future."
To increase your business opportunities necessitates your meeting a variety of potential buyers, contractors, agency officials, bankers and technical assistance providers. If you are a small business looking for procurement opportunities, check out ProBiz. ProBiz is a networking program and process that fosters business partnerships between the federal government, its prime contractors, and small minority businesses. Learn how to build your business and its capacity and demonstrate its range and capability. Learn how to get certified and establish teaming arrangements and sub-contracting. ProBiz is the type of "meet and greet" enterprising mechanism people need. Get to ProBiz and connect with the people who can guide you to success. This year's conference is expected to attract individuals from a wide cross-section of the country. Key representatives from local jurisdictions and independent entities will also be exhibiting their procurement opportunities. Beech says those interested in doing business in the area should attend and that there's $10 billion available in contracts to be pursued.

Beech's range of "capital "contacts" date back to the "boom days" of the Marion Barry administration, and ProBiz conferences have continued to keep the attention and participation of D.C. government contracting officials over the years. ProBiz 2013 will include seminars on how to be successful in government contracting. Bankers there will describe lending opportunities for small businesses and developers and construction companies will discuss upcoming projects and sub-contracting needs. For more information go to www.probiznews.net and nblgw.org
William Reed is publisher of "Who's Who in Black Corporate America" and available for projects via the BaileyGroup.org.