If D.C.'s 'Living Wage' Veto Comes, Wal-Mart Stays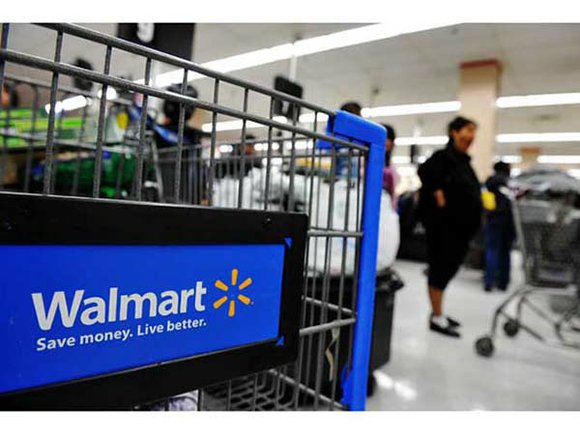 Mayor Vincent C. Gray (D) is in the hot seat.
He has the unenviable task of deciding whether to veto a D.C. Council bill that would set $12.50 as a living wage for employees of large retail companies.
On July 9, the council voted 8-5 for the measure, called the Large Retailer Accountability Act (LRAA). It would require businesses that make more than $1 billion annually or which operate in spaces 75,000-square-feet or larger, to pay their employees $12.50 an hour.
That vote drew the ire of Wal-Mart officials who have accused councilmembers of operating in bad faith. Prior to the vote, one senior official threatened to abandon the six stores the company proposed to bring to the city unless Gray vetoes the bill.
Alex Barron, a regional general manager for Wal-Mart U.S., describes the legislation as "arbitrary and discriminatory" that "discourages investment in Washington." Because the council passed the bill, Wal-Mart has decided not to build proposed stores at Skyland, Capitol Gateway or New York Avenue. And with passage of the bill, Wal-Mart officials say the fate of the three stores already under construction, will depend on Gray's veto and a thorough review.
But local labor leader Joslyn Williams said he's unimpressed with Wal-Mart's threats.
"They've made this a fight about Wal-Mart. We didn't," said Williams, president of the Washington Metropolitan Chapter of the AFL-CIO. "Wal-Mart took offense to it. If the shoe fits, wear it. They got uptight, came in with guns blazing, made it about them when it isn't."
Williams, who has headed the union for 30 years, said the bill applies to businesses across the board including some like Costco, Home Depot and Macy's and they have not threatened to leave.
The law, as conceived, was meant to be applied to big-box stores, he said.
"Costco pays their workers more than this. And the Target [in Columbia Heights] said they can live with it. The only one who went high profile was Wal-Mart," said Williams. "Our position is that we're going to call your bluff. D.C. has been making it without Wal-Mart for so many years. Wal-Mart has made this a personal campaign and those of us on this side say it's about equity."
Barbara Lang, president and CEO of the DC Chamber of Commerce said that the chamber is opposed to the bill and is encouraging the mayor to reject it because it's a bad idea.
"The LRAA is bad business no matter how you look at it," she said. "It hurts District small businesses and would have a significant negative impact on our local economy. It's inappropriate, unprecedented and possibly unconstitutional. And we will not rest until this bad idea is off the table."
Lang said it's important to remember that District businesses are constantly competing with their neighbors in Maryland and Virginia. And that if the cost of doing business in the District is too high, businesses will simply set up shop across the border.
Ward 7 Council member Yvette Alexander calls the bill ill-advised and said it discriminates against a company that will bring jobs to as many as 1,800 people; help remove the food deserts that exist in her ward and in pockets of communities east of the Anacostia River; and spur redevelopment of the Skyland Shopping Center.