If D.C.'s 'Living Wage' Veto Comes, Wal-Mart Stays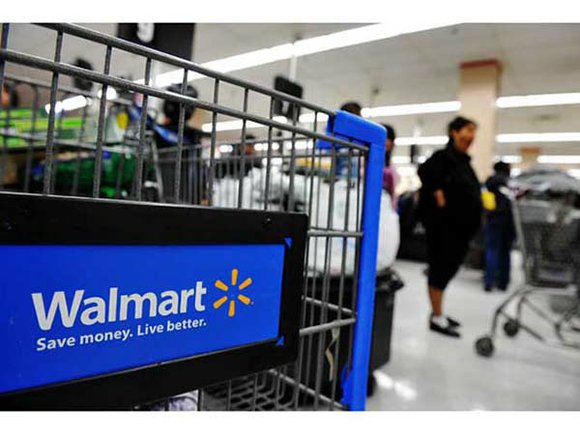 "This is not a 'Living Wage' bill," she said during an interview Monday. "It didn't represent a bill that would apply to residents and businesses in the city. It just targets certain businesses unfairly. It didn't make good sense when the timing is right to have new retailers coming into the city. It's not fair now to agree to have developers come in and then change the rules in the middle of negotiations."
"This happened because there's a lot of anti-Wal-Mart sentiment from the unions and they had really strong groups who came down to lobby. They used their political weight to push the council. Now, we have to wait to see if the mayor will sign off or veto. If he vetoes, we won't have the votes to repeal it."
Former Advisory Neighborhood Commissioner Kathy Chamberlain agreed.
"I'm opposed to the so-called 'Living Wage' bill. It's misguided," said the Ward 7 resident who has lived in the District since 1966. "I know the council is directing this at Wal-Mart. People think there will be jobs but there won't be any if Wal-Mart doesn't come. I live very close to the Skyland Shopping Center and it affects us here."
Chamberlain said residents worked very hard to get different mayors to commit to redevelop Skyland.
"It was a slum in terms of the stores, upkeep and appearance of the place," she said. "It was awful, awful back there with rats, trash, crumbling buildings, crime and so on. City officials have tried to address the problems but (many people) owned parcels and you couldn't deal with it at that level. The city finally decided to exercise eminent domain but it was complicated because of all the different parcels."
"In 2013, the final court case was settled after court appeals. And all the while, the developer has been waiting patiently in the wings. Wal-Mart would not be the first choice of the neighborhood, but they're the only ones who agreed to come."
Williams said a coalition of labor, the faith community, and activists decided the District needed a living wage and they approached Council Chairman Phil Mendelson to sponsor a bill.
"We had to get this thing passed. Putting together a major bill means at times that you have to make compromises," he said. "One compromise was that it would not apply to banks even though they make $1 billion. We swallowed hard and said let's exclude banks. And if restaurants make $1 billion and do not use 75,000-square-feet of space, they're exempted."
Williams said it's ironic that a business which made $400 billion last year, and who paid its CEO $20 million in 2012, would quibble about paying its employees $12.50.
"This is not about Wal-Mart, it's about economic justice, self-determination and self-respect," said the Rev. Graylan Scott Hagler, senior pastor of Plymouth Congregational Church in Northeast and a fierce Wal-Mart critic. "Yvette and Ward 4 Council member Muriel Bowser don't have an inkling of any of those things. And how can Ward 6 Council member Tommy Wells say Wal-Mart has a reprehensible reputation 'but I'm voting against the bill?'"
Hagler said Wal-Mart officials lied because at least three times that he can recall, in previous negotiations, lobbyists said they were willing to start employees off at $13 an hour.
"Marion Barry called it right that it was a stick-up and we recognized it right away. A whole platoon of lobbyists visited his office and he told a group of clergy and I, 'don't worry, I know a stick-up when I see one,'" said Hagler.