LETTERS TO THE EDITOR: Young Designer Warms the Hearts of Readers
7/17/2013, 3 p.m.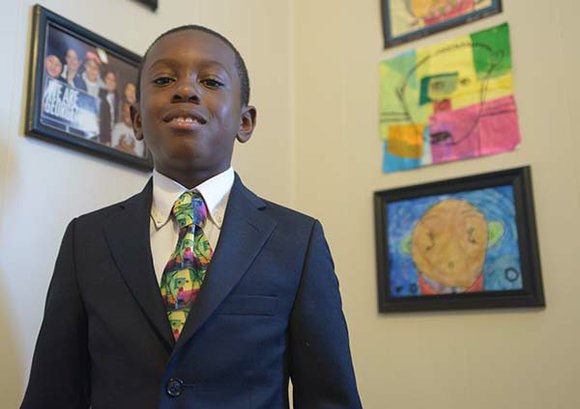 In the July 11, 2013 issue of your paper, the article by Sam Collins, "Budding Designer Takes Online Boutique to New Heights," is the main reason I enjoy reading The Informer so much.
Our communities are continuously bombarded with negative news about our young people. Just knowing that this young man is out in the community being creative and enterprising brings a sense of pride and joy to my heart. There are probably hundreds of young people just like Master Burch who are forging and planning a bright future for themselves with the help of their parents, but of course, we will never hear about them. I just love The Informer and I hope you will continue providing us with this kind of news.
Lauren Price
Washington, D.C.
Give District Residents a Choice
James Wright's article, "Wal-Mart Turns Up the Heat," in the July 11, 2013, edition brings up some very interesting facts about Wal-Mart, unions and the increase of the minimum wage pay scale.
I have been a union supporter all of my life, and believe that because of unions we in America have a strong middle class. But what I don't understand is that if the unions are so strongly against stores like Wal-Mart being built and serving underserved neighborhoods, why haven't they been pushing for grocery stores that have unions be built in those areas?
For years the residents who live in these underserved neighborhoods have had nothing but corner stores with ridiculously high prices – that was their only shopping option.
Instead of discouraging stores like Wal-Mart from coming into the city, the D.C. Council should be putting laws in place that ensure that District residents get first dibs on the jobs, and that the stores are well maintained and stocked.
If someone doesn't want to shop at Wal-Mart because they don't support their policies, that's their prerogative, but at least let the residents of the District of Columbia have the opportunity to make a choice.
Leon W. Walker
Washington, D.C.