Water Shutdown Averted in Prince George's County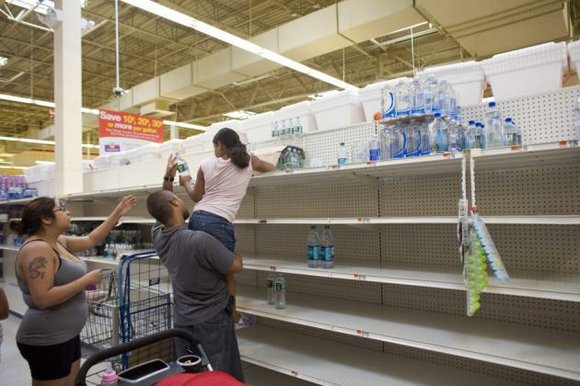 The Washington Suburban Sanitary Commission announced early Wednesday that plans to shut off parts of the Prince George's County water supply to fix a faulty main have been nixed, much to the relief of thousands of residents amid a stifling heat wave.
Officials said they have found a way to divert water around the 54-inch pipe during the repair work, but mandatory restrictions to conserve water remain in effect for Oxon Hill, Camp Springs, Forest Heights, Temple Hills, Morningside and Hillcrest Heights.
Officials had expected for the water supply in affected areas to dry up by 4 p.m. on Wednesday and be out until at least the weekend once the failing pipe was emptied.
County Executive Rushern Baker III called the announcement a "welcome development" but warned of a possible "setback" in the pipe's replacement.
"I want to thank all of our residents for their patience, understanding and adherence to our directives to conserve water," he said. "Our priority [has been] that there is [sufficient aid] and everyone remains safe."

The county's Office of Emergency Management has continued operations to ensure that residents won't lose water service, with truckloads of water being shipped to various distribution centers in the county. Some businesses, such as Safeway in Lanham, Md., have also set up water distribution sites.