Obama: 'Trayvon Martin Could Have Been Me 35 Years Ago'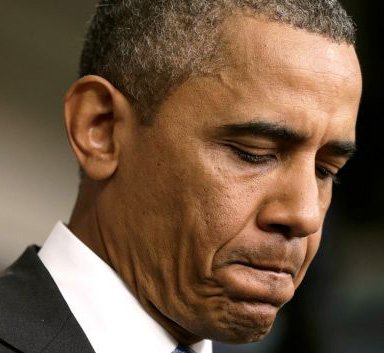 In trying to explain why African Americans are upset with the outcome of the George Zimmerman trial, President Barack Obama, said there was a time when he could have walked in Trayvon Martin's shoes.
Obama commented Friday during a surprise White house press conference where he discussed African-Americans' reaction to the July 13 verdict that acquitted the former Neighborhood Watch guard of shooting Martin to death on Feb. 26, 2012.
"[One of the reasons] I wanted to come out here, is not to take questions, but to speak to an issue that obviously has gotten a lot of attention over the course of the last week -- the issue of the Trayvon Martin ruling," Obama said. "I gave a preliminary statement right after the ruling on Sunday. But watching the debate over the course of the last week, I thought it might be useful for me to expand on my thoughts a little bit."
Obama added that he wanted to make sure "that, once again, I send my thoughts and prayers, as well as Michelle's, to the family of Trayvon Martin, and to remark on the incredible grace and dignity with which they've dealt with the entire situation. I can only imagine what they're going through, and it's remarkable how they've handled it."
The president also said that although there are lots of arguments about legal issues surrounding the case, that he would leave it to legal analysts and "talking heads" to address those issues.
He said however, that while the judge conducted the trial in a professional manner, and both the prosecution and defense made their arguments, the jury was properly instructed and, in the end, rendered its verdict.
That's how our system works," said Obama.
But reminiscing about his own experiences as an African-American male, Obama said there are very few black men in this country who haven't been followed when they are –for example -- shopping at a department store.
"And that includes me," he said.
"There are very few African- American men who haven't had the experience of walking across the street and hearing the locks click on the doors of cars. That [happened] to me, at least before I was a senator. There are very few African-Americans who haven't had the experience of getting on an elevator and a woman clutching her purse nervously and holding her breath until she had a chance to get off."
Obama recalled that when he first heard that Trayvon had been shot, he made the statement that the 17-year-old could have been his son.