Verizon Rolls Out New, High-Speed Internet Service
WI Web Staff | 7/23/2013, 7:45 p.m.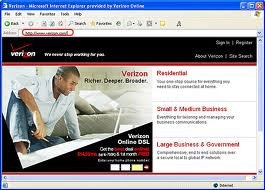 NEW YORK – Small businesses and consumers driving the Internet economy now have a higher gear. Verizon has begun deploying a new top-tier FiOS Quantum Internet service, featuring speeds of 500 megabits per second download and 100 Mbps upload – the fastest broadband speed available in markets where Verizon offers its all-fiber-optic services.
Also, with the new service, large files move with the ease and fluidity of an email.

"Internet-power users have found a friend in FiOS Quantum Internet," said Bob Mudge, president of Verizon's consumer and mass business group. "Over the past year, one-third of FiOS Internet customers have upgraded to Quantum speeds of 50 Mbps or faster to do more of what they want, whenever they wish, on more devices throughout their home or office.
"Our customers want and get a leg up on online video games. They want to stream movies on myriad devices; share tons of pictures and home videos; and send big work files so they don't skip a beat when they're working from home or growing their business. Our all-fiber-optic network lets them do it all at the same time," Mudge said.

The 500/100 Mbps speed is initially available in parts of every FiOS market, and Verizon will deploy the service throughout the entire FiOS footprint into 2014. For consumers, the 500/100 Mbps speed is available as part of a bundle or in stand-alone fashion, starting at $309.99 per month for a double play or $329.99 per month for a triple play with a two-year agreement.  For small businesses, the new top speed is only offered on a stand-alone basis, starting at $369.99 per month with a two-year agreement.  The service also is available to consumers and small businesses on a no-contract, month-to-month basis.
The average U.S. household currently owns seven Internet-connected devices, with high adoption rates among leading-edge and early technology adopters, according to Multimedia Research Group Inc.

For the eighth consecutive year, Verizon FiOS customers rated their Internet service tops, with FiOS again receiving the PCMag.com annual Reader's Choice Award. Not only did FiOS Internet earn the highest overall satisfaction rating in the well-regarded magazine's annual survey of its readership, but it secured the highest ratings in many other key categories, including speed, reliability and satisfaction with tech support.
New residential customers can choose triple-play bundles with Internet starting at 15/5 Mbps FiOS Internet, FiOS TV and FiOS Digital Voice unlimited calling. A variety of additional bundle options – featuring Internet speeds, channel lineups, Spanish-language programming through La Conexion and more – are geared toward meeting any particular customer's needs and interests.

Consumers interested in FiOS should visit www.verizon.com/fiosquantum or call 1-800-VERIZON (1-800-837-4966). Small businesses interested in even faster speeds or the suite of Verizon Solutions for Business Bundles services can visit www.verizon.com/smallbusiness or call 1-877-FiOS-BIZ (1-877-346-7249).